VIDEO: fight, gunshots caught on camera at Gourmet Grill in downtown Lincoln
Witnesses at the popular downtown restaurant captured the fight and gunshots on video, sharing it with Channel 8 News.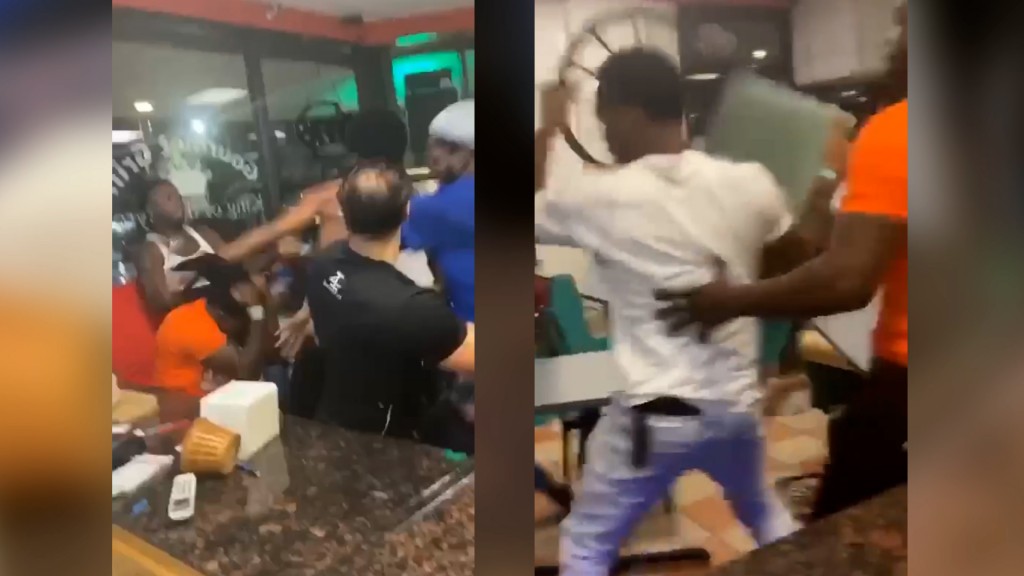 WARNING: Some of the images & language used in these videos may be offensive or disturbing to some. 
Lincoln Police are investigating after a fight involving close to a dozen people ended in gunfire early Saturday morning.
It happened at the Gourmet Grill on the corner of 14th and 'O' streets in downtown Lincoln around 3 in the morning.
Eyewitness video, obtained by Channel 8 News, shows multiple people inside the restaurant punching and fighting, as well as throwing chairs and tables.
The video also shows a man being thrown into a window, shattering the glass.
An eyewitness, who wishes to remain anonymous, says the event was terrifying.
"They started fighting, like three of them, and I saw, like, another five or ten people from outside, their friends, start fighting and take all the chairs, and throw [them] at each other," they say. "We saw a lot of blood."
The video of the fight lasts for about a minute, and is followed by another video showing a white car outside the restaurant before multiple gunshots are heard.
"There's a car, a white color, they shot four bullets on the door and windows and that's all I saw," says the witness.
The videos were turned over to Lincoln Police, who say they are working to identify those involved. They also say that evidence from the scene shows two different shell casings, indicating that two different weapons were fired.
No serious injuries were reported after the incident.