"Want this nightmare to be over," family speaks out after Columbus house fire kills four
The parents of 6-year-old Natasha Lambrecht are speaking out after she died Saturday morning in a house fire.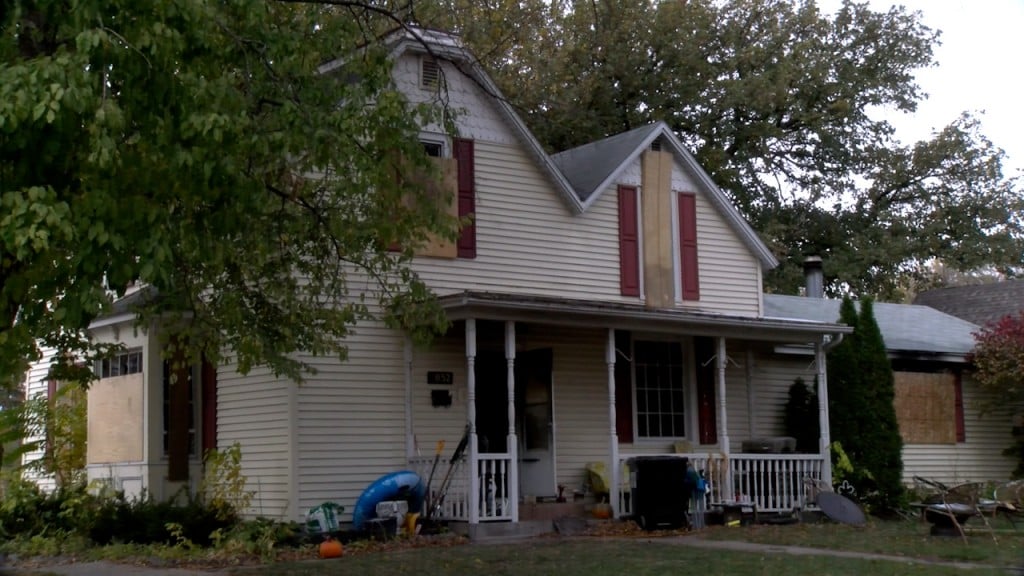 COLUMBUS, Neb. (KLKN) – Family members of six-year-old Natasha Lambrecht, who was killed Saturday morning in a house fire, say 'it doesn't feel real.'
"She had a laugh. You can't forget her laugh," says Amy Ostrander, fiancee to Natasha's father, Nicholas Lambrecht.
Nicholas' ex-wife, Janelle Miller, was also killed in the fire along with her husband Lars Barcel, and their four-month-old baby Lars Jr.
Fire officials say the fire likely started after an ember from the wood-burning fireplace caught fire around 5:30 Saturday morning.
Lambrecht and Ostrander say they're living the unimaginable.
"Kinda just drifting along right now," Lambrecht says.
"Just going through the motions, wanting this nightmare to be over but I know it's not," Ostrander says. Natasha was set to be a junior bridesmaid in the couple's wedding next year.
The two say that Natasha was a happy child. She loved reading, unicorns, the color purple, and all of her siblings.
"She was a bright little girl and it's such a shame that someone that hasn't got to experience life won't be experiencing it," Ostrander says.
Confused and angry, the couple tells Channel 8 News they learned about the fire at the home later Saturday morning through Facebook. Lambrecht and Miller lived in the house three years prior, before they separated.
"I'm like wait the cops are standing in your yard." Ostrander told Lambrecht Saturday around 9:30 a.m. "So he rushed out of here and went to the house and found out that way. We didn't get a notification or anything."
The couple, who now have two more children, a 2-year-old and 1-year-old, say they hope their older son will have some memories of his big sister when he gets older.
"I have a few pictures with him and her, not a lot like I should but I'm hoping that he'll be able to look back on them and realize that 'this was my big sister,'" Ostrander says.
"She was definitely loved," Lambrecht says. "She was one of a kind.there will never be another one of her."
A GoFundMe page has been created to help Lambrecht and Ostrander. The family of Miller and Barcel declined to comment.