What's Open? Buzzard Billy's thanks community for continued service
The restaurant has tried to support as many of their employees as they can.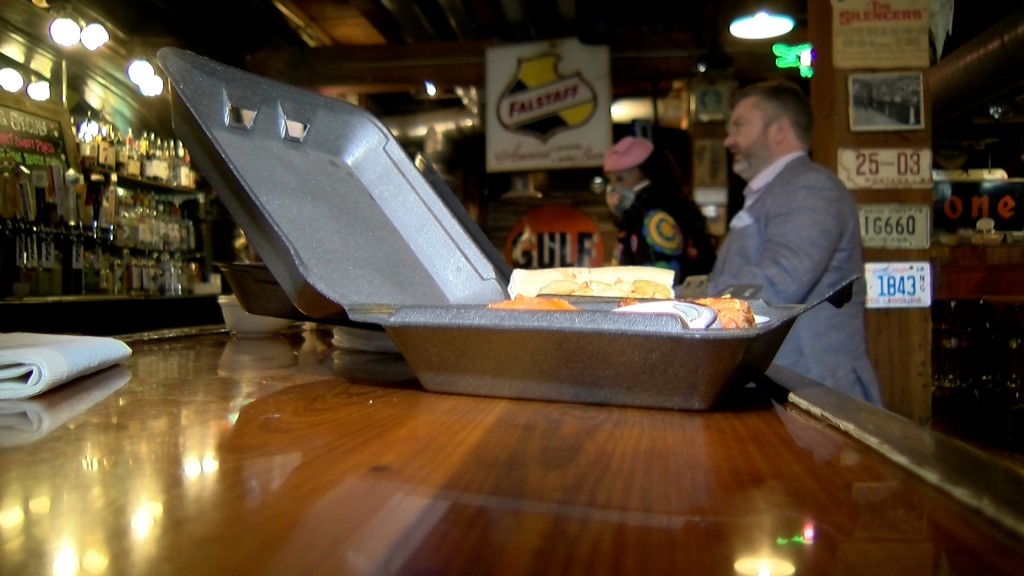 One of the businesses affected by coronavirus but still operating is Buzzard Billy's.
"We had a pouring out of support we've had many customers calling and saying, 'Hey, how can we help your employees? How can we help keep you in business'," says Stephen Engel, a managing partner.
Engel says this is the first time staff has had to claim unemployment.
The restaurant has tried to support as many of their employees as they can.
"90 percent of the workforce that we have, we've never had unemployment claims ever, but we've granted all the employment claims," says Engel. "So we are down to skeleton staff you know to try to still you know break even."
He says the bar closed its starlight lounge and seating area to customers to be in accordance with the governor's recommendations.
The restaurant still offers pickup and now curbside orders are available to customers.
"We've always had takeout but the curbside service is kind of something a little bit new and we seem to be trying to do a new online platform to try to launch our menu online," says Engel.
Lincolnites can use DoorDash, Grubhub, or Ubereats to support the restaurant. Engel has a positive outlook for the future.
"I think that there's an end to this you know and if people can keep their positive spirits up," adds Engel. "The city of Lincoln will always be in my heart and Buzzard Billy's heart and the support is just overwhelming."
Engel says the business is surviving because of the kind hearts of the community still supporting the restaurant.