Where's the beef? Nearly $400,000 worth missing after semi thefts in Nebraska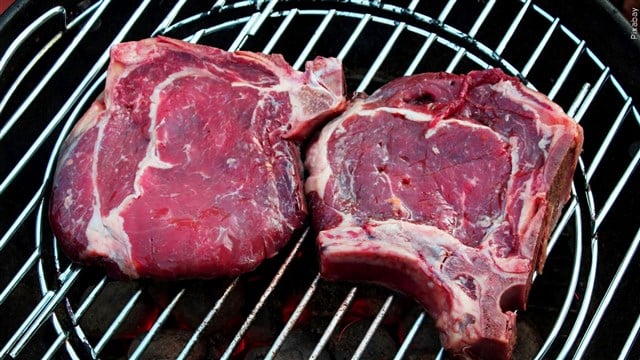 LINCOLN, Neb. (KLKN) – Nearly $400,000 worth of beef is missing after a slew of semi thefts that began last week.
On Sunday, A Grand Island man reported that his semi was stolen on Friday.  He told police that the GPS in his truck indicated that the truck was southwest of Lincoln near the intersection of 100th Street and Highway 33.
There, police found the man's truck but not his trailer.
On Monday, a truck was reported stolen from RDO Truck Service in Emerald, and a trailer was reported stolen from Shoemaker's Truck Stop.
The trailer from Grand Island contained $232,666 worth of beef, and the trailer from the truck stop contained $157,000 worth of beef.
Law enforcement officials have not yet recovered the trailer from Grand Island.
According to the Grand Island Police Department, there were three semis stolen from the same lot in Grand Island between 2:36 pm Friday and 5:22 p.m. Saturday.
Lancaster County sheriff's deputies are working with the Nebraska State Patrol and Grand Island Police to verify the relation between the cases.
Lancaster County Sheriff Terry Wagner asks anyone with information to call the sheriff's office at 402-441-6500 or Crime Stoppers at 402-475-3600.