Wildfires force some evacuations in southwestern Nebraska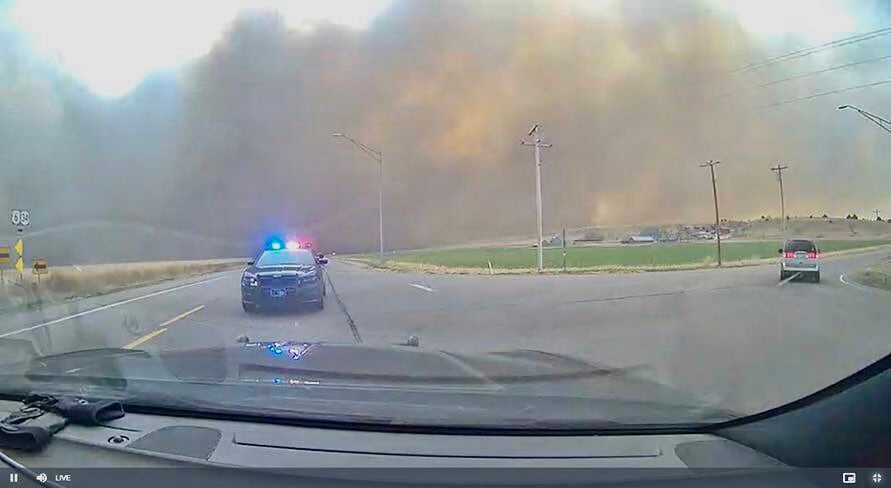 CAMBRIDGE, Neb. (AP) — Crews were making progress fighting wildfires that forced people in several communities in southwestern Nebraska to evacuate, authorities said Saturday.
The fires pushed by strong winds threatened mostly rural areas hit hard this spring by drought, although residents in the town of Cambridge were the first ones asked to evacuate Friday evening, the Furnas County Sheriff's Office said. The community of about 1,000 people is located near Arapahoe, where wildfires burned nearly 35,000 acres earlier this month.
Wildfires were reported Friday from northwestern Kansas to the Cambridge area, with a smaller blaze between Cambridge and Stockbridge. While the Nebraska Department of Transportation said Saturday morning that conditions had improved, the risk of fires and significant blowing dust are still possible.
Several churches and schools opened their doors to people displaced by the fires. Some highways that were forced to close were opening up Saturday, bringing a warning from the Nebraska State Patrol Troop D on social media that it's not excuse to "go look."
"Emergency crews are still on scene and working active fires," the posting said. "If you have no business in the area, we ask you to please stay clear."
There were no immediate reports of damage to homes or businesses.
A high wind warning for the possibility of gusts more than 50 mph was issued for much of central and western Nebraska through Saturday morning.