Workers seen rallying outside Crete Smithfield foods plant
Workers at Smithfield could be seen walking out of the facility. Dozens even held a small strike.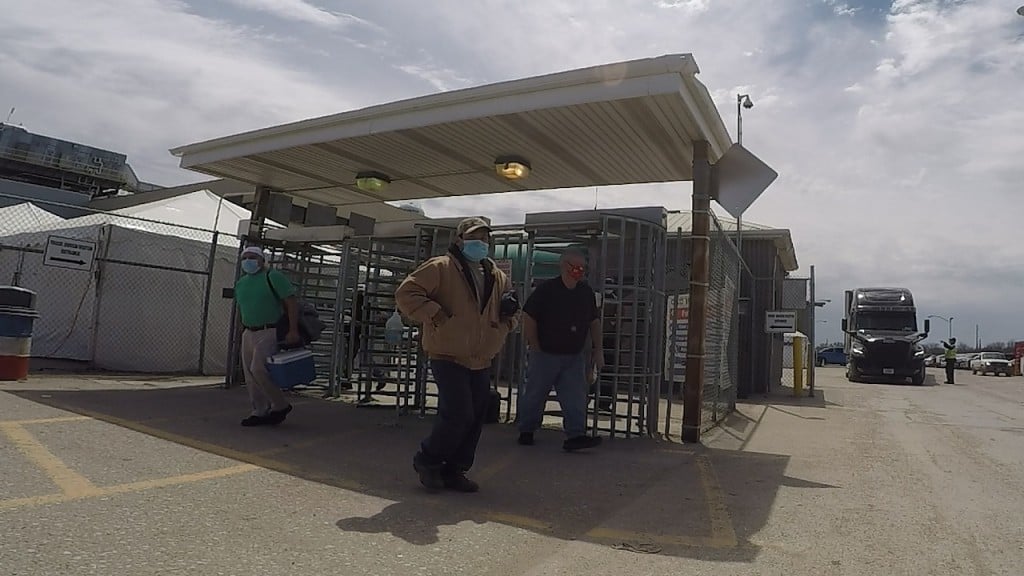 Workers seen walking out of the Smithfield Foods building in Crete after the company announced it will remain open, despite worker concerns and nearly 50 coronavirus cases linked to the plant.
Most of the workers were wearing protective gear and masks.
However, they did not want to speak on camera, but told Channel 8 there was a rally or strike involving as many as 100 workers around 1 in the afternoon.
Others said their hours were being cut and shifts being rotated to mitigate the range of human to human contact.
With COVID cases spiking in Saline county, many have expressed convern over the conditions these workers are facing.
Crete Mayor Dave Bauer says when he received news of the plant closing, he thought it was a good idea, but as things have changed, he understands the entire scenario.
"When they decided to reopen today and not closing, I was a little surprised by that but I also understand the economic factor of it," said Dave Bauer, Mayor of Crete.
Though he has not spoken to any Smithfield workers, he hopes the consensus is that as the Crete community, they must work together.
"We need to step up our gameplan, and I think the citizens of Crete, instead of letting their guard down right now, need to build that up as much as possible and we need all their help to communicate with their neighbors, their friends, their families that we need to follow the governor's guidelines," said Bauer.
While there is talk of a more organized strike in the future, right now it appears at least some of the plant's 2,100 workers will remain on the job.