York County nonprofit hosts colorful 5K to 'Run Child Abuse Out of Town'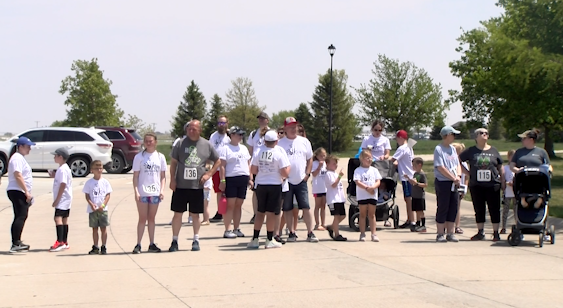 York, Neb. (KLKN) – CASA for York County held its annual Run Child Abuse Out of Town event on Sunday to help raise awareness of abused and neglected children.
CASA stands for Court Appointed Special Advocates. The nonprofit's volunteers speak up for children in court.
The event, which took place at Mincks Park and Family Aquatic Center in York, centered around a 5K color run but also included activities like face painting, bouncy houses, balloon animals, snow cones and a whole lot more.
Executive Director Elizabeth Hain said proceeds from the event will go back into CASA programming.
"The funds that are raised today will all go towards programming that will help prevent child abuse here in York as well as other children that are already in the system due to abuse and neglect, " she said. "Here in York County, there are currently 72 abused and neglected children, and so the fundraiser is really crucial to help ensure our mission of ensuring that they have a voice in court."
Hain said the issue of child abuse can often be hidden.
"It's important to continue to bring more community awareness to our mission and the reality that there are kids in our very own community that need a voice in court … This problem exists, and it's important to rally as a community so we can solve it collaboratively," she said.
The organization will hold some other fun events this summer including a duck race. For more information visit casaforyork.org.