13,000 acre blaze burning near Gering, Nebraska is "nasty country to fight fire in"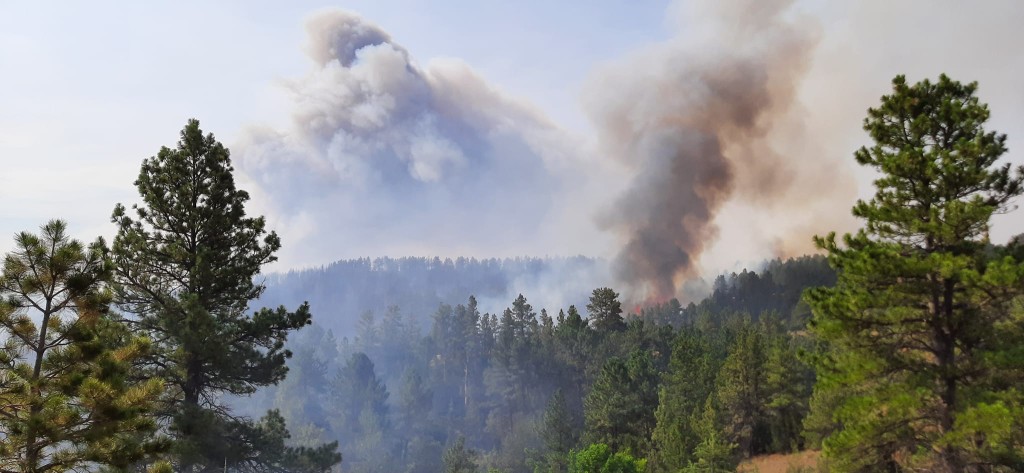 LINCOLN, Neb. (KLKN) — Several more agencies are joining the fight against the Carter Canyon Fire, burning southwest of Gering.
The Southwest Mutual Aid Task Force of Imperial, Grant, Wallace and Keystone-Lemoyne is deploying to the area on Monday morning.
It's set to begin a two day stretch at 6 a.m.
Authorities say this is "nasty country to fight fire in."
The Bushnell Volunteer Fire Department announced its crews deployed to the area early Sunday morning.
We're told it quickly became one of the worst fires they've ever worked on.
Operations have included burning fire lines on the ground and dropping fire retardant from the air, in hopes of slowing the flames.
As of Monday morning authorities say several homes have been damaged or destroyed.
Evacuations were called for around Carter Canyon Road and County Road 17.
More than 35 local volunteer fire departments have provided support since this all began Saturday evening.
The blaze has already burned more than 13,000 acres and is only 30% contained.
Officials believe lightning may have started the fire, which has been fueled by strong wind.
No injuries have been reported to date.
Several public areas and roads have been closed until further notice.