2 babies born on Leap Day at St. Elizabeth hospital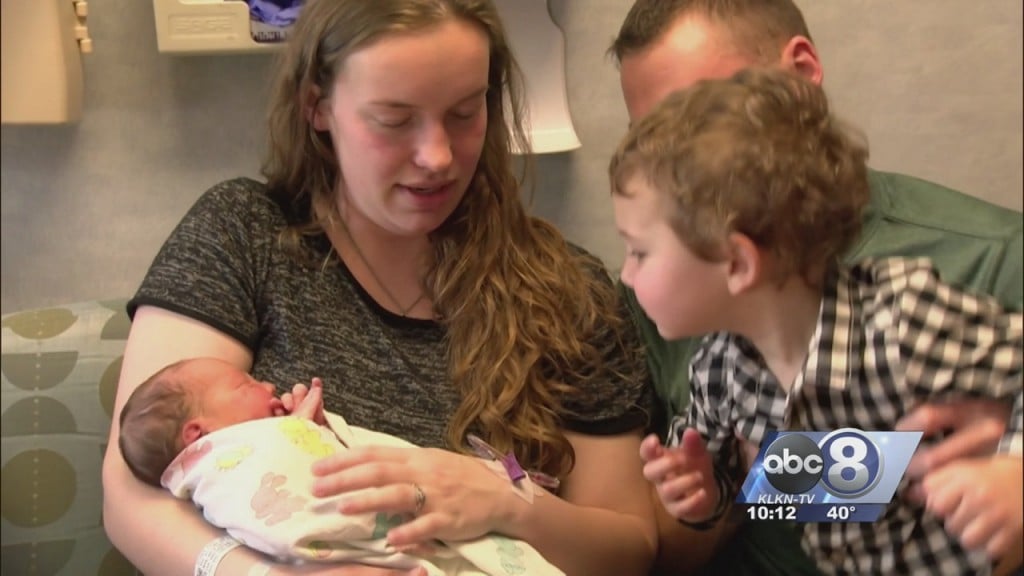 LINCOLN, Neb. (KLKN) — Two babies were born on Leap Day at CHI Health St. Elizabeth, one to Sarah and Joshua Schwarz and one to Jeremy and Mary Theresa Sousek. They were born both males and healthy.
Both sets of parents rejoiced for the rare births.
"Thrilled, like after the due date hit, I was like, I feel like I'm going to be pregnant for the rest of my life, when is this kid going to come. I just want him in my arms," said Sarah Schwarz, mother of newborn Justin Schwarz.
Justin Schwarz was one of two babies born this leap day in 2020 at CHI St. Elizabeth hospital.
"I was just happy he came. It was like a week late and I heard Thursday he was going to be 8 pounds and I was like, I'm hoping they're wrong, I'm hoping it's going to be smaller than what they say, and then after he was born, they're like, he was 9 pounds, one ounce, 21 inches long and then I'm like, ohhhh kay," said Schwarz.
To accompany his special birth this February 29th, little baby Peter was born in the room a couple doors down.
Peter Sousek was born right on schedule this leap day.
"He ended up coming right on his due date on the 29th and we'll have the birthday party once every four years now," said Jeremy Sousek, father of newborn Peter Sousek. "We'll celebrate every year, but maybe do a big party on the 29th every four years and haven't quite decided yet."
Peter was born at 8 pounds, 5 ounces and 20 and a quarter inches long, and he is coming into this world with a little more inspiration than just from mom and dad, his older brother George.
"Are you going to change diapers? Yeah. Oh you are? Oh wow. We got that on camera," said Jeremy to George.
Both newborns are healthy and happy, and are ready to start their journey as the new Nebraska strong.
"Just go home and start everyday life as a family," said the Souseks.
There were around 3 other leap day babies born at CHI Health hospitals in Omaha as well.