Winter system could result in messy evening commute 12/10/2021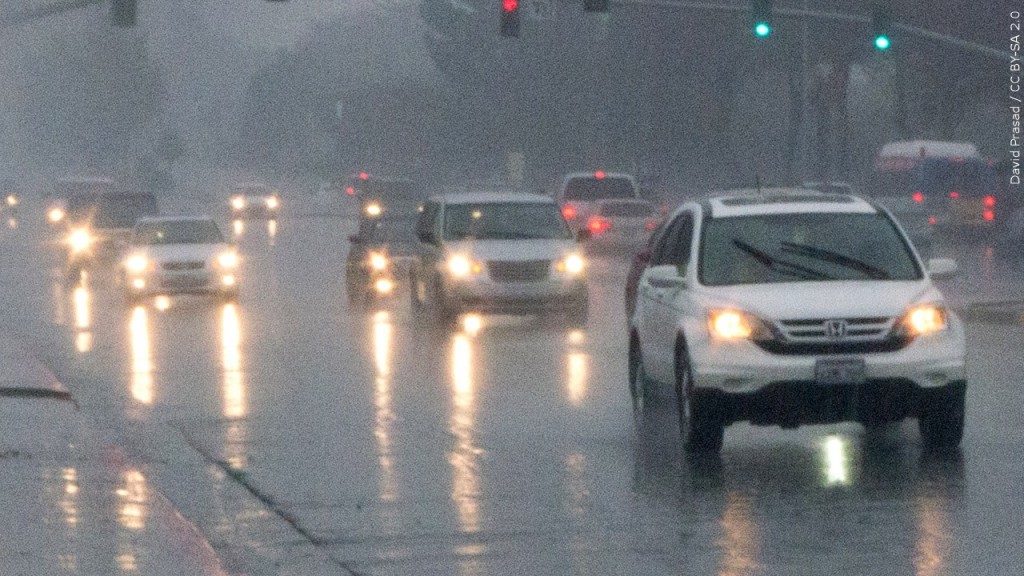 All is quiet over eastern NE this morning as most of the snow is currently falling near the SD border and off near the Panhandle. Temperatures are mild for a December morning, with most of the area sitting in the 30s right now. Wind chill values are still making it feel like the 20s though, so grab your winter gear before you head outside. Temperatures will struggle to warm into the 40s today as rain/wintry mix/snow will begin to fall during the afternoon hours. Southeast NE will see rain and a wintry mix in the afternoon before a transition to snow takes place around the evening commute as temperatures drop.
While your morning commute will be just fine today, the evening commute will likely be the complete opposite. As temperatures drop closer to freezing this evening, any wet surfaces will likely freeze and this could result in slick spots. Ground temperatures are still pretty warm across the area, so I think most elevated surfaces are what will freeze. But I can't completely rule out a few slick spots on the roadways this evening. Wind speeds will also be on the gusty side which could limit visibility with falling snow. The higher north you go, the faster conditions will deteriorate for the evening commute.
Light accumulation is expected with most of the area likely seeing up to an inch, with higher totals along and to the north of I-80.
We dry out during the weekend with temperatures in the 40s and 50s. This will help melt any snow that falls today. A major warming trend will move in just in time for next bring, bringing high temperatures into the 50s, 60s and maybe even the 70s.
Meteorologist Brittany Foster
@BrittFosterWX
bfoster@klkntv.com