Benefit for survivor battling a second round of breast cancer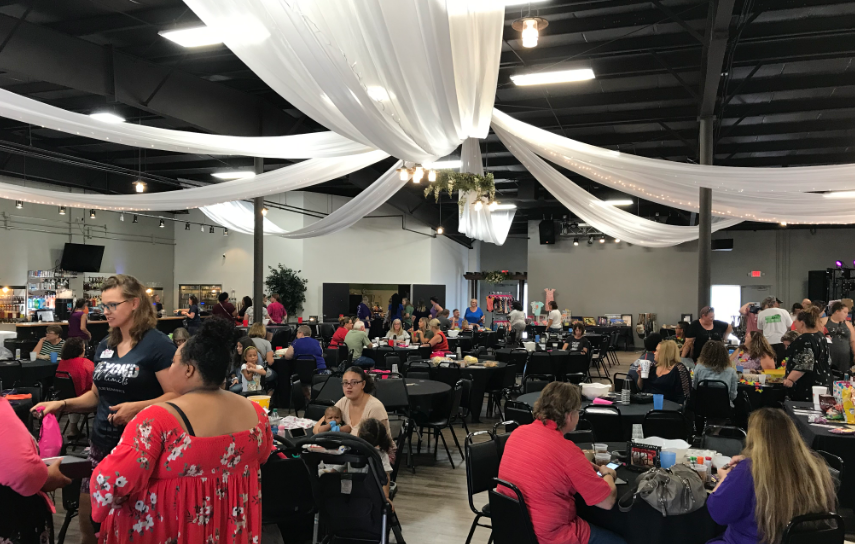 After surviving breast cancer once, Dawn Menard got the devastating news that she would have to fight the disease once again. However, this time has been more challenging.
"She's been unable to work this time around," said Joy Rangel, a friend of Dawn's. "Last time she was able to work through her treatments but this time shes had to stay home, so it has been a lot harder for her and so she's had to stay home"
Rangel, Dawn's best friend since sixth grade, immediately sprang into action to help her long-time friend. She called in the assistance of who she dubbed a "fundraising genius" La-Creasha Brooks.
"I think it's important," said Brooks. "It is creative, it is so much fun. The energy in here will just continue to rise and it is for a good cause."
Those who attended the benefit were given the chance to shop from a number of vendors. The main event, that many were excited for, was a quarter auction. All of the proceeds went directly to Dawn to help with her medical bills. The event was buzzing from excitement and was overflowing with love for Dawn. She couldn't help but feel surrounded by support.
"It's not overwhelming," said Dawn. "I just don't know how to say it. I mean it is overwhelming but, in a good way."
Dawn's children said this kind of help and love is exactly what she needs.
"It's nice because sometimes it feels like we're the only people who are there and she needs more than just us," said Dawn's daughter Phylisha Menard. "There's only so much that a few of us can do."
The benefit was able to raise $2,630 that will go directly to Dawn's medical bills.