Black Leaders Movement calling on city officials for change
The Black Leaders Movement held a March for Economic Equality March on Thursday to discuss disparities in the workforce and city funding.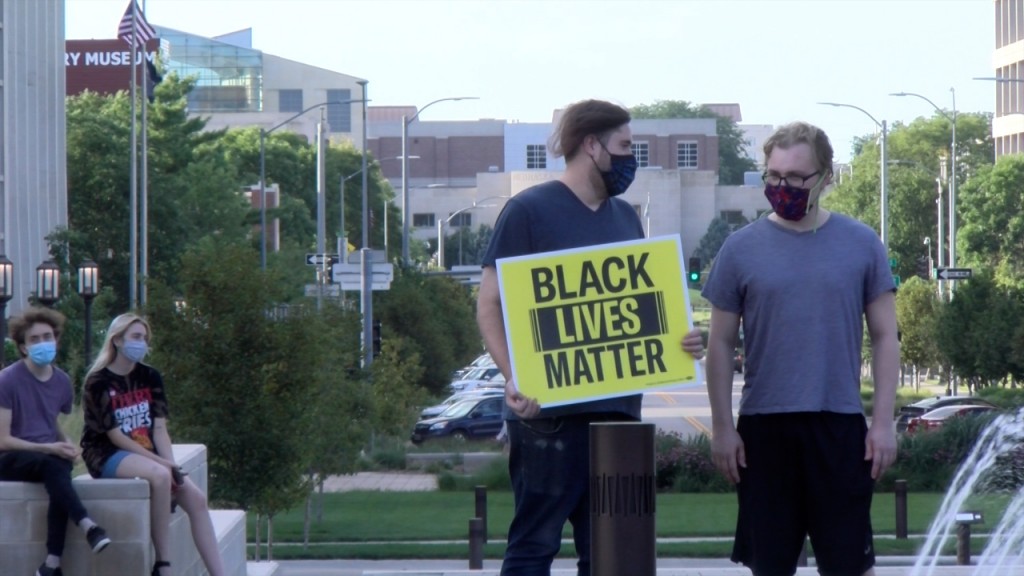 LINCOLN, Neb- (KLKN) The Black Leaders Movement hosted a March for Economic Equality. Speakers and leaders gathered to share their hopes and plans for the city of Lincoln. The nonprofit has been meeting with the city council weekly to discuss proposed revisions to the city budget.
Dominique Liu-Sang is a member of the Black Leaders Movement. She is calling for change from city leaders.
"We've been really trying to fight some of the things they want to fund, and put more funding other places," she said.
Those places include parks and recreation, mental health and victim advocacy, and defunding the police. Liu-Sang also mentioned Peter Pan Park. She says there are no accessible bathrooms for children to use. Black leaders also discussed their experiences with economic inequality. Liu-Sang says she's been denied multiple jobs because of the color of her skin.
Sam Nelson directs the Center for Entrepreneurship at the University of Nebraska-Lincoln. He says having more minorities in the workforce can be a benefit.
"The more folks we bring to the table, the different perspectives we bring to the table," Nelson said. "It's going to improve our ability to solve problems."
And for Liu-Sang, a woman of color, her place in the work force matters.
"It's not a political debate. It's not some Marxist organization. It's a statement that black lives do matter in America and that's what we're fighting for," she said.