BREAKING: Mask mandate lifted, Risk Dial in the 'green'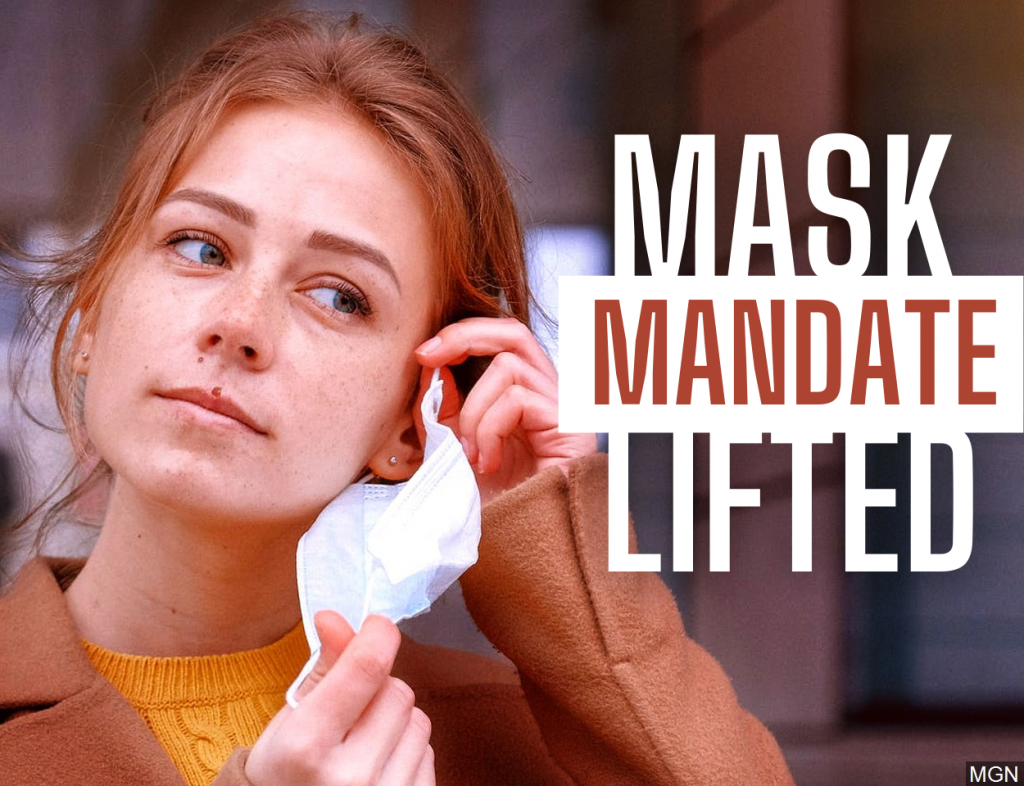 LINCOLN, Neb. (KLKN) — The mask mandate is no more.
The Lincoln-Lancaster County Health Department (LLCHD) has decided to let the mandate expire Friday, May 21 after the COVID-19 Risk Dial drops to 'green,' almost exactly 11 months since the mandate was first implemented.
"This wasn't something we just decided in the last few days," commented Health Director Pat Lopez. "We don't want to go backward, but we want to go forward and I, I feel really compelled to the community- we told them what it was going to take to get us in 'green' and what it was going to take to remove the mask mandate and I want to honor that, and that's where we are due to the communities hard work."
The massive move comes only two days after the Center for Disease Control and Prevention (CDC) significantly relaxed restrictions on fully vaccinated individuals; a decision that has sparked controversy across the nation.
Lopez says their decision was not influenced by the CDC, as they were already moving towards lifting the mandate. However, Lopez says LLCHD will continue to monitor COVID-19 cases and if they again begin to spike, reimplementing the mask mandate is not out of the question.
MORE: Fully vaccinated can drop the masks, skip social distancing
Although masks will no longer be mandated, Lopez says they are still recommended for those who aren't fully vaccinated and/or employees that are required to work closely with several people (i.e. barbers, hair salons, body art facilities, cosmetologist, estheticians, and massage therapists).
Local businesses can still choose to keep masking as a work requirement.
"It is important to understand that businesses, as always, have the right to impose their own restrictions," explained City Attorney Yohance Christie. "This includes requiring their patrons or employees to wear face coverings. If someone does not comply with these restrictions they could be denied service or they could be asked to leave the business. Someone is asked to leave the business and they refuse, there could be other criminal charges penalties, such as trespass, as an example."
Now in the 'green', Lancaster County's overall Direct Health Measures (DHM) have also eased up.
You are no longer required to wear a mask or maintain social distancing, except where it is required by federal, state, local, tribal, or territorial laws. Businesses are also able to individually enforce mask-wearing on their property.
Face coverings should be worn when under quarantine or if an individual is symptomatic.
If you experience flu or COVID-like symptoms, you are still encouraged to stay home.
COVID-19 surface disinfection techniques should still be maintained.
High-risk persons should continue social distancing and masking around others. Otherwise, they can resume their normal routine.
Follow CDC travel guidelines.

When traveling within the U.S. you no longer need to get tested or self-quarantine before or after your travels.
You should still get tested three to five days after traveling internationally.
You no longer need to self-quarantine after having contact with someone positive for COVID-19, unless you begin to display symptoms.
Persons who live or work in a correctional or intentional facility or homeless shelter should still get tested after having contact with someone positive for COVID-19 regardless of symptoms.
MORE: Hy-Vee no longer requiring masks for fully vaccinated people
The new Direct Health Measures (DHM) will be in place until …
covid19-risk-dial-recommendations

Upcoming public mass vaccination clinics include:
Monday, May 17, Lincoln-Lancaster County Health Department, 31st and "O" streets – first and second doses
Tuesday, May 18, "F" Street Community Center, 1225 "F" Street – first and second doses; and Gateway Mall – first-dose drive-through clinic north of the garages of the former Sears store
Wednesday, May 19, Gateway Mall – second-dose drive-through clinic north of the garages of the former Sears store
Thursday, May 20, Pinnacle Bank Arena – first and second doses
Friday, May 21, Lincoln-Lancaster County Health Department – first and second doses
Saturday, May 22, Gateway Mall – second dose drive-through clinic north of the garages of the former Sears store