Bus turned 'Art-mobile' offers creative outlet for Lincoln kids; Art Bus LNK
Starting July 6th you can stop by to draw, paint and get creative.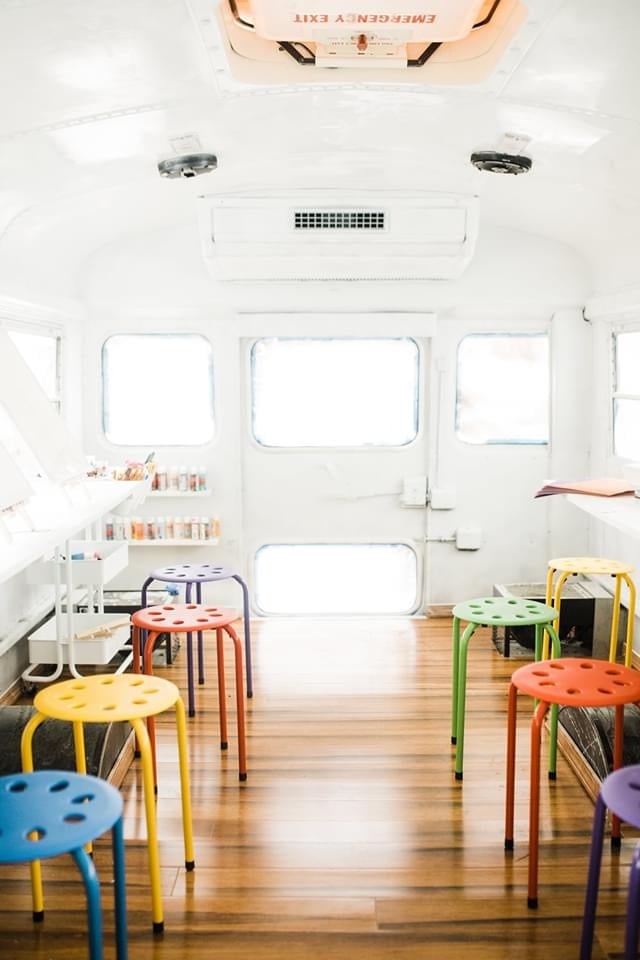 A project nearly two years in the making is almost ready to ride through the streets of Lincoln.
Letura Idigima bought a used yellow school bus of Craigslist with the goal of turning it into a community outreach tool.
Early on it wasn't looking promising for Idigima, who thought it might not work out.
As things started to progress she became more motivated. The once yellow bus took on a new color.
Named 'Art Bus LNK' the once distant goal is only a few weeks away from happening.
The remodeled interior now has shelves, art supplies and stools.
A blank canvas for area kids to design, create and draw.
The exterior of the bus is currently white. The goal is to have an artist draw a mural on the exterior of the bus.
"I love helping out in the community, and I love working with students so to be able to mix the both, both things together, definitely makes me feel good," said Idigima.
Check out their Facebook Page to learn more and apply to be the artist chosen to design the outside of the bus.
The bus will make stops around Lincoln starting July 6th. Offering art supplies and art sessions for groups of 8-10 people.
They will be following distancing guidelines so group sizes will be limited.
Throughout the day groups will rotate in and out to give different people the chance to participate.
It will be free for the community to sign up and participate. Their Website has more information and details about the project.