'Casey's gonna be the guy': Scott Frost names Thompson as starting QB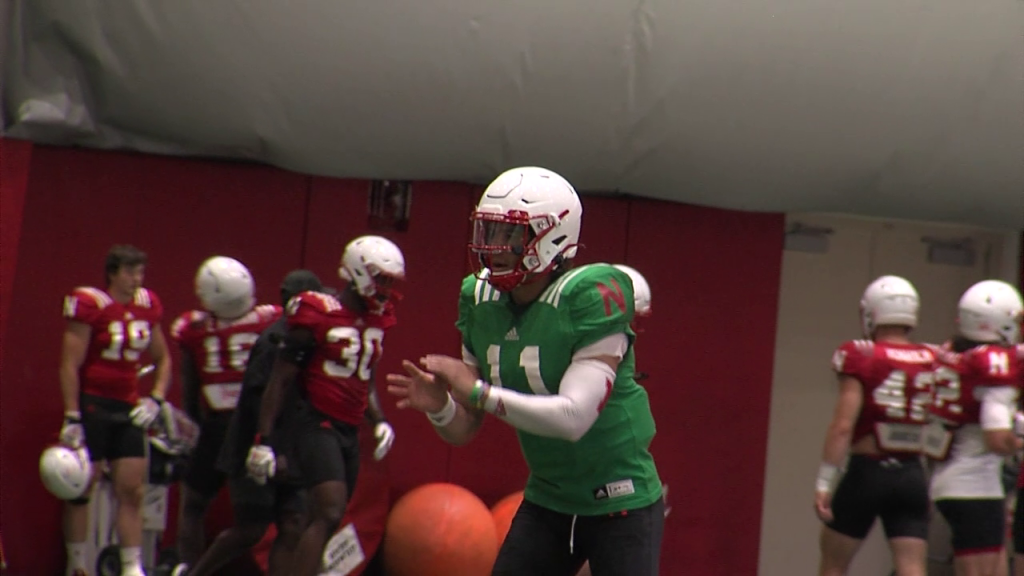 LINCOLN, Neb. (KLKN) – With little over a week until Nebraska's season opener in Ireland, we now know who will be taking the first snap under center for the Huskers.
Scott Frost confirmed on Thursday that Casey Thompson would be the starting QB in Dublin.  Frost made the announcement during the Husker Sports Nightly Radio Show.
"Casey's gonna be the guy," Frost said.
Frost says he made the decision based on Thompson's experience and that he is a "gamer."
After having thumb surgery during the offseason, Frost noticed Thompson's improvement between spring and fall ball.
"He's a football-savvy kid," Frost added.
Thompson beat out Florida State transfer Chubba Purdy and sophomore Logan Smothers to earn the No. 1 spot.
During the radio show, Frost mentioned that Purdy keeps improving and that Smothers "is clearly better than he was last year."
He said that he wouldn't be surprised if more than one QB plays in Ireland.
At the beginning of the month, Frost said that the starting position was Thompson's "job to lose."
See also: 'It's his job to lose': Scott Frost says Husker QB Casey Thompson likely to start
Earlier in the day, running backs coach Bryan Applewhite said the offense is trending in the right direction.
He added that the running back room has "bought-in" to his expectations.
Right now, Applewhite says consistency is the biggest thing in determining who plays and who doesn't.
"I told them, it comes down to who has the best week of practice, who has that look in their eye, who is the one that is ready to go out there when we kick that ball out there in Ireland," Applewhite said.
A standout in this year's running back room is sophomore Rahmir Johnson, who has been calling himself a "wide back."
"I mean it's definitely different from running back, I mean I still got a lot to learn but I'm adjusting well and I got a lot of guys in the room helping me out," Johnson said.