CHI St. Elizabeth screening tool to address statewide concerns of COVID-19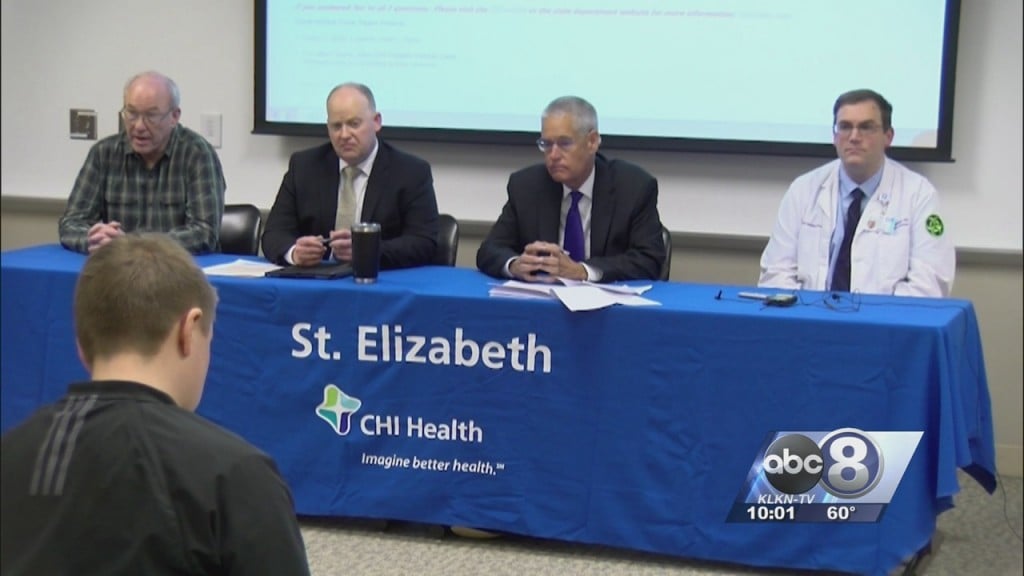 CHI Health St. Elizabeth held a news conference earlier this afternoon, discussing their progress with meeting the outbreak of COVID–19.
Sunday afternoon in Lincoln, local coronavirus and infectious disease experts gathered at CHI Health St. Elizabeth to publicly discuss the application of their new screening tool that filters the urgency of coronavirus cases.
"By doing this online tool and telephone screening, we're able to ease fears in the general public, we're able to keep those at risk outside of our emergency room and clinics, and we're able to give care to those who need it most," said Dr. David Quimby, a CHI Health Infectious Disease expert.
Online at https://www.chihealth.com/coronavirus, you can find a quick 3 question questionnaire that will guide you to the proper service, should you have concerns about any contact with those exposed to the virus, have experienced a fever over 100.4, or if you have traveled in the past 14 days.
"It's easy, it's quick, and if you are at risk, a doctor or advanced nurse practitioner will call you within 30 minutes," said Derek Vance, CHI Health St. Elizabeth and Nebraska Heart President.
If you do not have access to internet, you are encouraged to call your primary care doctor or emergency care department if any concerns arise.
"The goal is to provide everyone in our region the right level of care at the right time and in the right place," said Vance.
In another necessary measure, they advise to call ahead of time before any visit to the hospitals if you are concerned it's about possible exposure.
This simple application will be able to address early exposure cases for now until enough test kits can be made for distribution.
"At this point there is not the capability to test 350 million people. Test kits are being increased on production, but until the numbers are there, we are testing those who are at higher risk and most likely to actually be infected," said Quimby.
Aside from the help line, CHI Health's virtual care fee has also been waived, to encourage people to utilize this as an initial screening tool.