Community leaders and LPD honor George Floyd, announce new agreement
In the height of tension across the US between law enforcement and black communities, local community leaders and the Lincoln Police are taking steps to make change.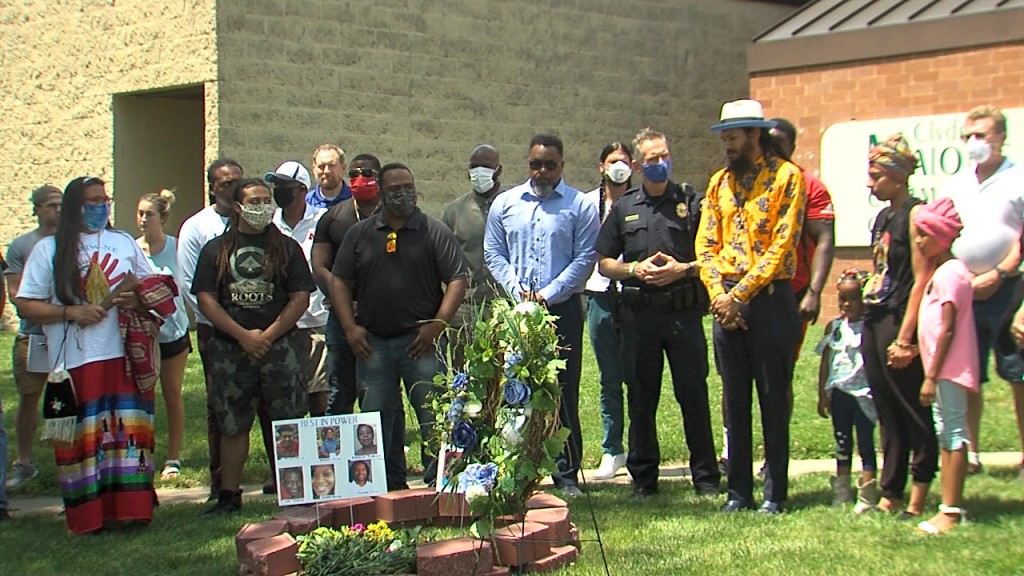 The recent death of George Floyd and the protests that have followed have spurred a new initiative between local leaders and law enforcement.
Today, they took a moment to recognize the lives of those lost.
"The protest words will not be in vain. We need action. We need more action," says Ishma Valenti with the Clyde Malone Center.
Valenti and other community leaders as well as members of local law enforcement, mostly the Lincoln Police, came together Tuesday in a small ceremony to honor the life of George Floyd and others who have been lost unjustly.
Flowers were placed at a memorial in front of the Malone Center, followed by a moment of silence while taking a knee.
The gesture is a small doorway to hopeful change in the community and relationships with police officers.
Valenti and police Chief Jeff Bliemeister then making an announcement.
"We have a plan of an agreement called 'hold cops accountable,' where we will be doing just that with not only the help of the disciplinary board of the police, the police Chief himself, and most importantly the community members. Because of the peace officers are for us," Valenti says.
"We are not afraid of the accountability. We want the accountability and I know our staff does too," says Chief Bliemeister. "You've heard me say over and over again, we are imperfect servants. There's nothing about this process that's going to make us perfect servants, but it is going to make us better."
More details about the new initiative are expected to be announced tomorrow.