COVID-19 Risk Dial remains in mid-orange for a fourth consecutive week
Mid-orange indicates the risk of virus spreading is high and continues to increase.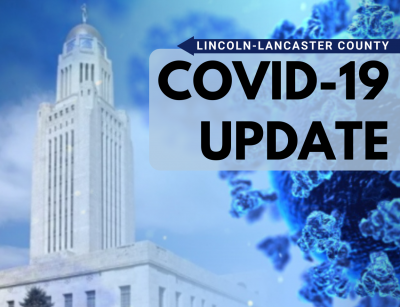 LINCOLN, Neb. (KLKN) – The Lincoln-Lancaster County Health Department (LLCHD) announced Tuesday afternoon that the COVID-19 Risk Dial will remain in mid-orange for the fourth consecutive week.
Mid-orange is an indication that the risk of the virus spreading is high and continues to increase, and the position of the Risk Dial is based on local indicators and information from the previous three weeks.
Health Director Pat Lopez said that hospital capacity is continuing to be a serious concern as patients in local hospitals doubled from 50 on August 1 to 106 on September 11.
There are currently 119 COVID-19 patients hospitalized, with 72 from Lancaster County and 47 from other communities.
Out of the 119 COVID-19 patients hospitalized, 20 of those patients are on ventilators.
The current percentage of Lancaster County population age 16 and older that is fully vaccinated is now 72.2%.
Lopez said that everyone should continue to monitor their health, and even if you are vaccinated to separate yourself from others and get tested if you are having any symptoms of COVID-19.
Lancaster County is currently under a DHM that lasts until September 30th.