UPDATE: LSO confirms one person killed in head-on crash southeast of Lincoln
One woman was killed and four other people were hospitalized after a head-on collision Friday night.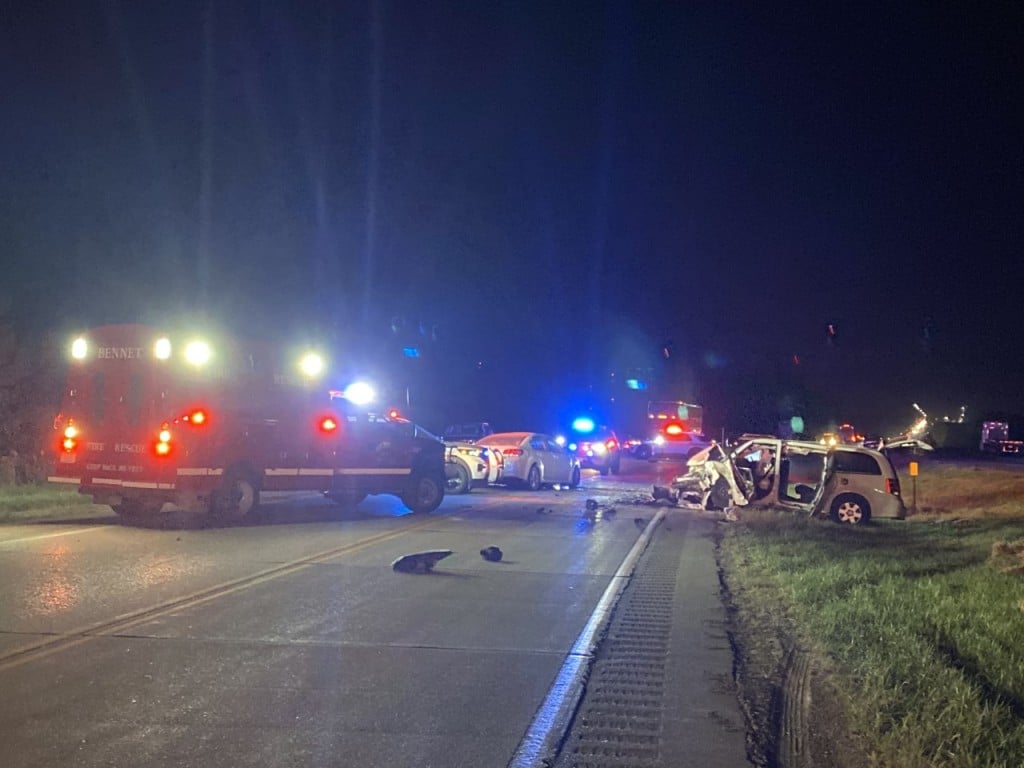 LINCOLN, Neb. (KLKN) – UPDATE: The Lancaster County Sheriff's Office confirms that a woman was killed in a crash on Friday night, with four others hospitalized with non-life threatening injuries.
The two-vehicle crash happened at 9:08 p.m. on Highway 2 near Rokeby Road on Friday.
LSO deputies responded to the scene of the crash with Bennet Fire, Southeast Fire and Rescue, and Lincoln Fire and Rescue.
LSO says a 2012 Subaru Legacy, traveling eastbound, crossed the centerline and struck a westbound 2013 Dodge Caravan, driven by a 19 year old male.
The driver of the Subaru Legacy, 55 year old Kimberly A. Haes, was deceased at the scene.
The Dodge Caravan was occupied by four people. All four were taken by ground ambulance to two Lincoln hospitals. All were expected to be admitted with non-life threatening injuries.
According to LSO, alcohol is believed to be a contributing factor in the crash. Seatbelts were in use by all occupants in both vehicles.  Next of kin has been notified and Lancaster County Attorney has ordered an autopsy.
The Lancaster County Sheriff's Office Crash Reconstruction Team responded to the scene and are continuing to investigate the details of the crash.
This is a developing story. Check back for updates.
______________________________________________________________________
ORIGINAL STORY: Late Friday evening, there was a serious crash just southeast of Lincoln.
It happened around 9:30 p.m. at South 120th street and Highway 2.
At this point, we're told it was a head-on collision with at least 4 patients. Officials were performing CPR on one of them and another person is in serious condition.
StarCare helicopter was also called to the scene.
Traffic has been shutdown at that intersection, so please avoid the area. So far, we don't know the cause of the crash.
We have a reporter on the scene and will bring you updates as soon as they are available.