UPDATE: 2 killed in fiery crash in south Lincoln
Neighbors tried to help with garden hoses, but were unable to save the victims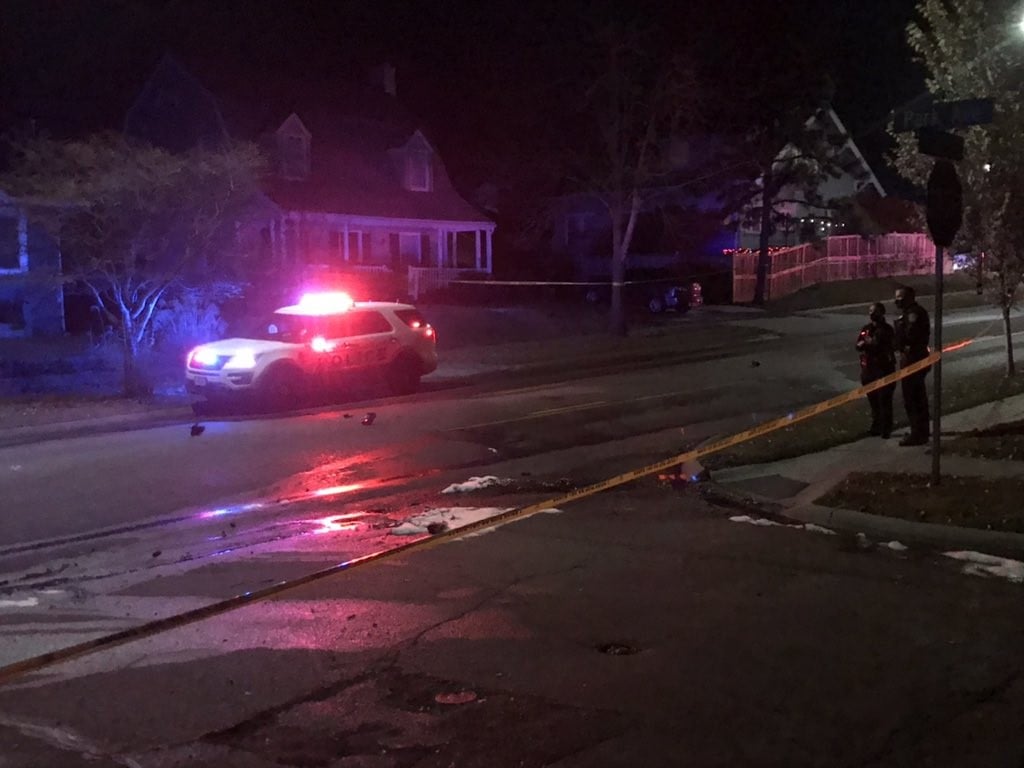 LINCOLN, Neb. (KLKN)- Two people were killed in an early morning accident near 27th and Sewell Street.
Lincoln Police responded to the scene around two o'clock Thursday. Officers say a black 2017 Chrysler 300 was driving at a high rate of speed, before losing control and hitting a tree on the east side of 27th Street.
The car had extensive damage, but as officers approached, a fire erupted, engulfing the vehicle in flames.
Lincoln Police tried to extinguish the flames and pull out the victims. Unfortunately, small explosions in the vehicle and the growing fire forced them to retreat.
Neighbors came out with hoses and a Lincoln Electric System worker with a fire extinguisher hoping to help keep the flames at bay.
Lincoln Fire and Rescue arrived and put out the fire. They later explained that the mini-explosions were likely airbags.
Both vehicle occupants were declared dead on scene.
Two officers did sustain lacerations from said explosions, but no serious injuries were reported.
Officials have yet to identify the victims as they are currently working to notify family members.
---
Two people were killed overnight in a single-vehicle crash in south Lincoln early Thursday morning.
The crash happened around 2 a.m. near South 27th and Sewell St.
Police say the vehicle was traveling on 27th St at a high rate of speed before losing control and crashing into a tree.
The vehicle erupted into flames and was fully engulfed. Officers attempted to save the people in the car but, because of the heat, they were unable to get them out. Neighbors came out with hoses, hoping to help.
Identification of the victims is being withheld pending notification of family.