Firefighters return to Nebraska National Forest to battle Natick Fire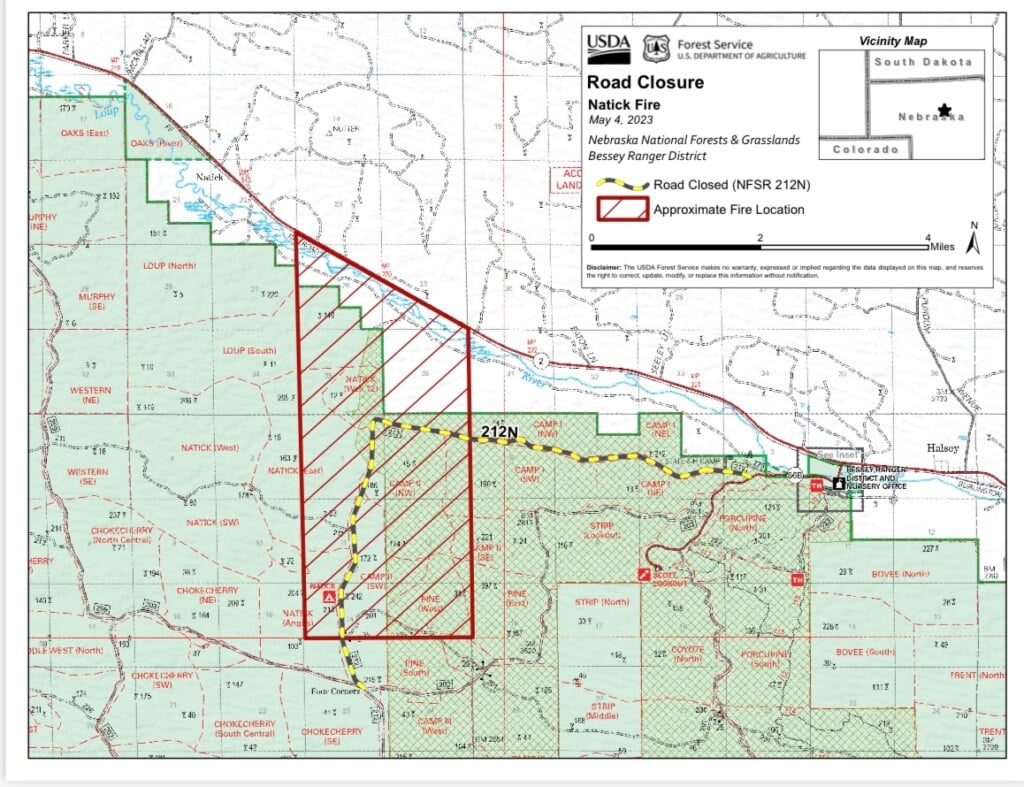 LINCOLN, Neb. (KLKN) — Firefighters have returned to the Nebraska National Forest to battle another blaze.
The fire began at the Natick Campground after 3 p.m. Wednesday, quickly spreading to parts of the forest.
The Natick Fire has since claimed 2,231 acres of forest on the park's western edge.
Crews, composed of 70 firefighters and 10 fire engines, worked on the fire overnight.
They planned to reinforce fire lines and keep the fire south of the Middle Loup River and Highway 2.
Firefighters did keep the fire from spreading farther, containing it within already burnt areas.
Officials say it's 50% contained as of Thursday morning.
No injuries have been reported, and a fire investigator is onsite.