'Flying around to the ball': Huskers adapt to DC Tony White's defensive scheme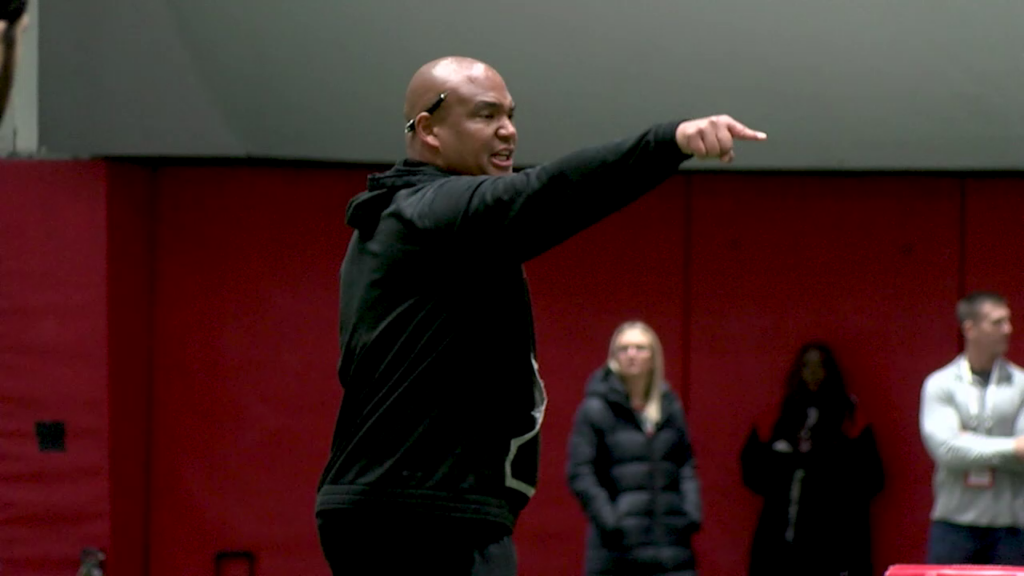 LINCOLN, Neb. (KLKN) – Nebraska's defense is meshing together early on in spring ball, defensive coordinator Tony White said Thursday.
At Syracuse, White installed a 3-3-5 defensive scheme: three linemen, three linebackers and five defensive backs.
This season, Nebraska will run with White's defensive scheme, rather than the 4-3 scheme that was used last year.
And so far, White said the Huskers have done a great job adapting to the change.
"It's all about the enthusiasm and the energy of those guys," he said. "The willingness to learn and to adapt to the changes happening, not only the X's and O's wise, but just an overall mentality."
Quinton Newsome, a senior defensive back, said White's defense has the players "flying around to the ball," instead of just sticking to an assignment.
White said defenders are taking a lot of reps and being moved around constantly.
But right now, the most important thing for White is figuring out how the defense is going to play.
"X's and O's, they will take care of themselves," he said.