'From the bottom of my heart, thank you': Herrera family gives back by organizing 5k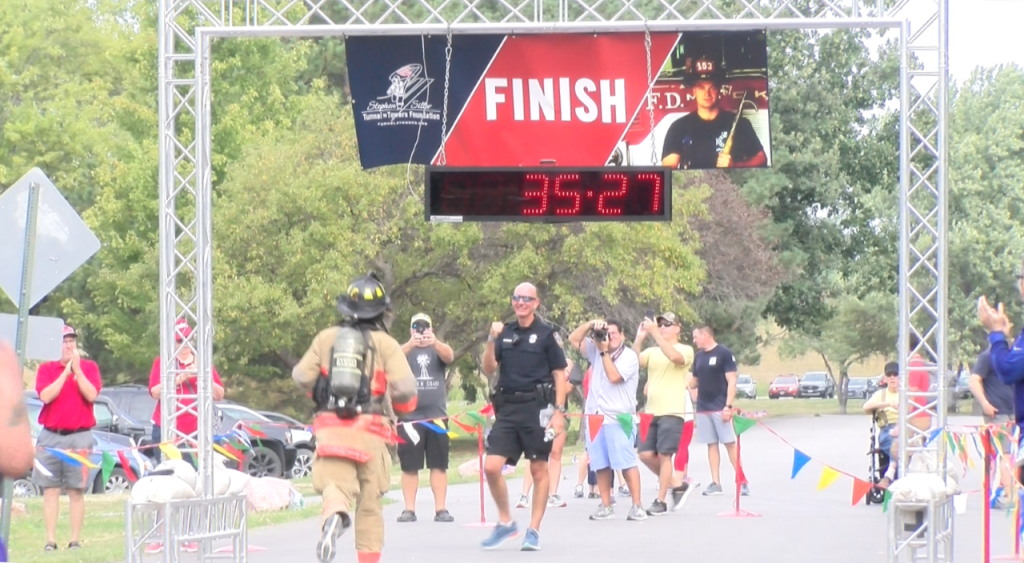 LINCOLN, Neb. (KLKN) – This weekend marks the second year since Lincoln police officer Mario Herrera was shot when trying to serve an arrest warrant, dying in the hospital 12 days later.
Now the Herrera family is doing everything they can to help other families who have lost their loved ones on duty as well.
The Tunnel to Towers Foundation was founded after the 9/11 terrorist attack that killed hundreds of first responders.
The organization helps by paying off mortgages for families of first responders with children, builds homes for severely injured veterans and has other programs dedicated to honoring and supporting first responders.
Tunnel to Towers came alongside the Herrera family after he was killed, paying off their mortgage.
"They helped me from day one," Herrera's wife, Carrie, said. "Within months of Mario passing they reached out to me and paid off my mortgage right before Christmas, and just the burden of not having my house payment in a time when nothing mattered, was amazing. And they've kept in touch with us, they keep doing things for us, they're helping out in every part of our lives."
Herrera wanted to give back, so she and her sister Melissa organized a 5k to raise money for Tunnel to Towers in honor of the late LPD officer. One LPD detective who ran in the 5k was overwhelmed by the support the Lincoln community has shown.
"It's really nice to see the support from everyone, especially our community," said LPD detective Jason Adams. "As first responders, we often don't get to see this side of our community."
Many of the first responders running the race wore their full gear, which can add up to 65 pounds of equipment. One firefighter said she stopped noticing the extra weight after the first mile.
"We purposely held who we were walking for in our hand because they gave the ultimate sacrifice that day, so we can walk through this for them," said firefighter Rachel Faulkner.
The organizers anticipated having 200 runners, but to their surprise, more than 500 signed up to run and raise awareness for fallen heroes.
"Thank you, from the bottom of my heart to everybody in this community that has helped us in any way over the last two years, with prayers, saying hi, just reaching out, thank you," said Herrera.
The event raised more than $59,000 for the Tunnel to Towers Foundation.