Gov. Ricketts announces new DHM for students, housing for teachers and vaccines
Governor Pete Ricketts held a press conference on Monday to discuss the latest pandemic efforts.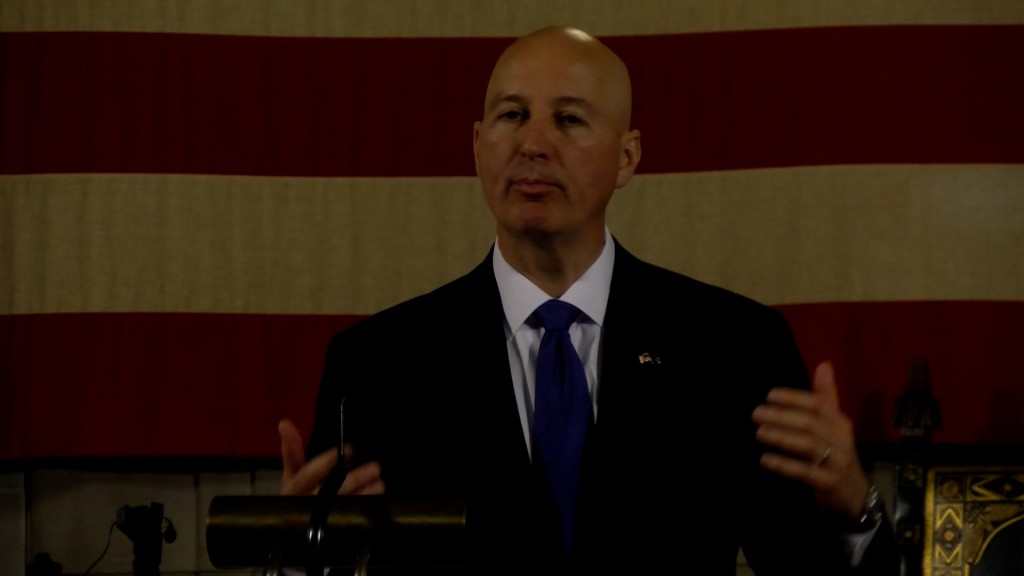 LINCOLN, Neb. (KLKN) – Governor Pete Ricketts and health officials held a press conference on Monday. Ricketts announced a new DHM for children who become exposed to COVID-19 in the classroom.
"If the child who is positive is masked and the other children they're around are masked, then those other children don't have to quarantine, they have to self monitor," Ricketts said.
Ricketts added that the difference is as long as the students are wearing masks, they can go back into the classroom. If either one of the students is not wearing a mask and tests positive, they will need to quarantine. Health officials say the goal is to keep students in school while minimizing the spread.
"The most important policies the schools can enact in order to drastically reduce exposures in schools that result in quarantine, continue to be to require face coverings that require both the nose and mouth, to enforce the six-foot social distancing and to utilize seating charts where contacts can be easily traced," Elkhorn Logan Vally Health Department director Gina Uhing said.
Officials also announced a new branch to the Nebraska Accommodation Project (NAP) specifically for teachers. The project is designed to allow a person exposed to COVID-19 to quarantine themselves away from a high-risk individual in their household. Teachers can be placed at a local hotel where they'll quarantine for 14 days.
In order to qualify, you have to be a resident of Nebraska, employed by a school in Nebraska, physically working on campus and working directly with children everyday. Additionally, one member of your household must have a high-risk condition and you must have a documented exposure to COVID-19. To apply, visit DHHS.ne.gov.
Ricketts also announced Nebraska will have to submit its plan for the distribution of COVID-19 vaccinations by November 1. He says he won't be requiring the general public to get the vaccine.
"We did not do a shelter-in-place order, we did not do a mask mandate, and we will not be doing a vaccine mandate either," Ricketts said. "We certainly encourage people to get vaccines."
As far as requiring students in schools to get a vaccine, Ricketts said the decision is not up to him.
"As a matter of policy, I am not going to mandate it, but as you can see, we have statutes that require other vaccines, so it might be a legislature issue."