Harold's Closet carries on legacy of special member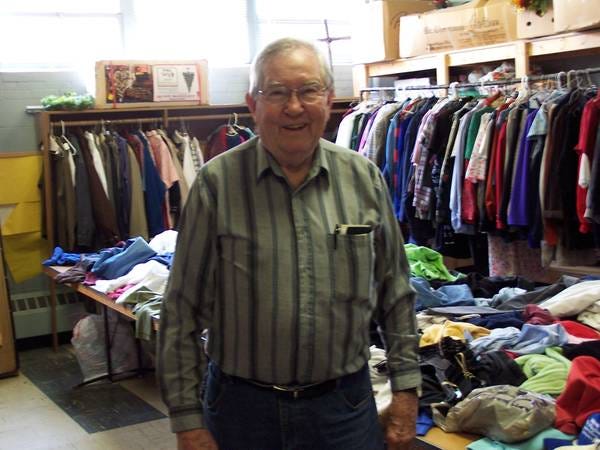 Posted By: Bayley Bischof Channel 8 Eyewitness News
One day, back in the 90's Harold DeVries, a lifelong member of Calvary United Methodist Church had some clothes he wanted to give away.
So he set up a table at the church's weekly food give-a-way, and people took his clothes.
DeVries kept bringing things he didn't need, and so did other members of the church.
Harold's Closet was born.
It's a little room in the basement of Calvary United Methodist Church, off 11th and Garfield.
"We have all kinds of clothing, we have children's clothing, we have shoes, we have kitchen gadgets, plates, cups," Brian Geberss, a volunteer at the closet said.
No matter what it is, it's all free, to anyone who wants it.
The room is small, but it's packed full of love and a lot of donations.
But there's one thing missing: the kind heart behind it all.
Harold DeVries died last year.
He was the one who took care of the closet that took care of his community up until just a few years ago.
"He was just an outgoing gregarious kind of person, a kind of person that really inspired a lot of people to try to live in a Christian manner," Gebers said.
But even without it's namesake, Harold's Closet will keep going.
Geber, and other members of the church have taken it on, because like DeVries told them, being a member of this church is about helping your neighbors.
"These are the neighbors that we count on in an emergency," Gebers said. "When things are not going well, we just don't wait for the emergency, we're here every day."
Harold's Closet is open to everyone; you don't need to be a member of the church.
They're open every Tuesday from 6:00 to 8:00 p.m.
Harold's Closet is also accepting donations of gently used clothing, household items and more. You can drop donations in the box right outside the church or bring them by during their hours.