Prospective buyer plans new use for historic Lincoln church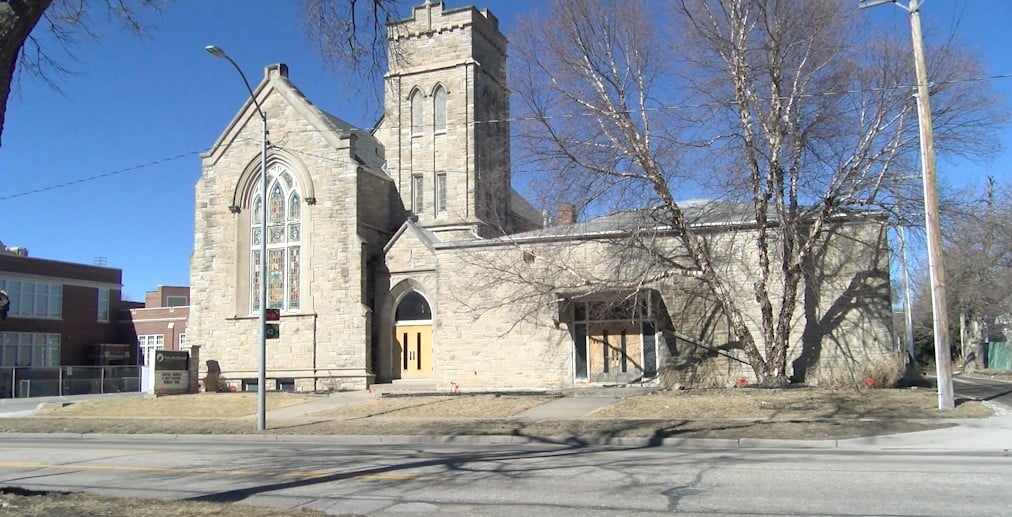 LINCOLN, Neb. (KLKN) — A request to change zoning for a historic church is before the Lincoln City Council.
The United Pentecostal Church near 30th and Holdrege Street was built in 1921 and is architecturally significant in Lincoln. 
Experts say it's an example of the Late Gothic Revival style of architecture. 
"That church has been for sale on and off for the past several years; no takers," said the potential buyer, Scott Sullivan. "I saw an opportunity for this place, to preserve it, to make it possible to use." 
Sullivan said the building needs a lot of repairs, which makes it too expensive for a church to maintain.
He says they are asking the city for a change of zone from R-4 Residential to R-4 Residential with landmark overlay. 
"The historic overlay allows us to use some other mix used type of development that wouldn't normally be allowed in the R 4," Sullivan said. "That's done in an effort to preserve what is considered to be a historic piece of the Lincoln architecture." 
Sullivan wants to turn the church into housing.  He said the building has 20 parking stalls for future residents.  
"Most likely, they'll be multiple-family housing apartments," he said. "I'm looking at anything from studios to one bedroom to two bedrooms." 
Sullivan said he is even looking into the possibility of adding a daycare for the community. 
He said changes would only be made to the interior. 
"The building itself from the exterior would be the same," Sullivan said. "I'm not proposing any additions."
The United Pentecostal Church is still operational and holds its regularly scheduled services Sunday at 9:30 a.m., Sunday worship at 6:00 p.m., and Tuesday prayer at 7 p.m.