Husker Hoops stuns Iowa, 76-70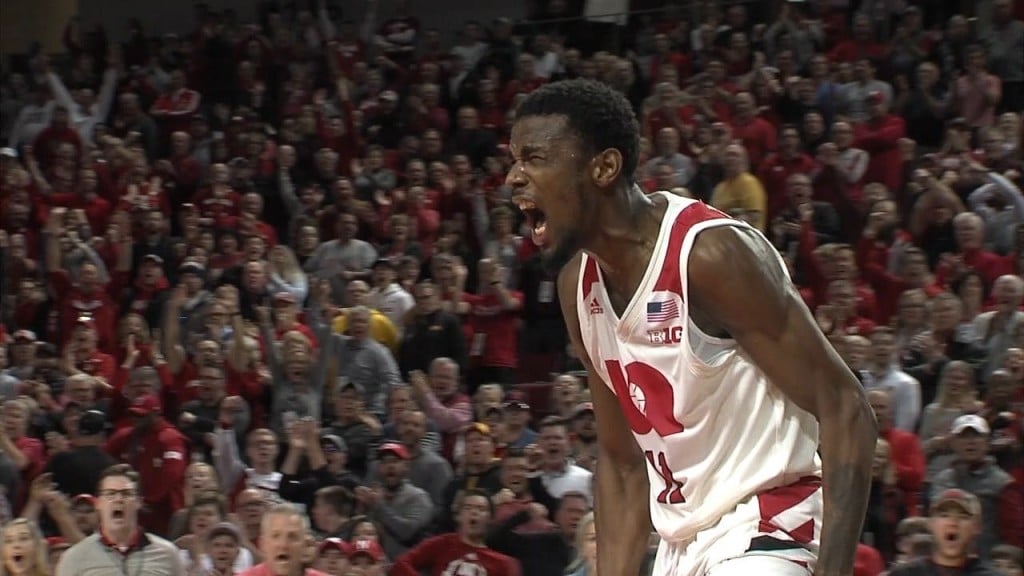 Thorir Thorbjarnarson tied a career-high with 17 points to lead Nebraska (7-8, 2-2 Big Ten) to a 76-70 win over Iowa Tuesday night at Pinnacle Bank Arena.
Four other Huskers scored in double figures, including Cam Mack with 15 points and 10 assists. Haanif Cheatham added 14 points. Joe Wieskamp paced the Hawkeyes with 21 points.
Nebraska jumped out to a quick 7-0 lead, eventually leading by as many as 12 points in the first half. Iowa took the lead after halftime before the Huskers regained it for good.
The Big Red visit Northwestern Saturday to continue Big Ten play.
POST GAME NOTES
Tonight's win was Nebraska's fourth-straight home victory over Iowa, as the Huskers moved to 4-1 against the Hawkeyes at Pinnacle Bank Arena.
With the win, Nebraska has posted back-to-back wins over Iowa for just the third time in series history and for the first time since defeating Iowa in December of 1956 and winning the next meeting 14 years later in December of 1970.
Fred Hoiberg improved to 5-1 in his head coaching career against Iowa, including his 4-1 record against the Hawkeyes as Iowa State's head coach.
Nebraska held Iowa to a season-worst 12.1 percent from the 3-point line. The Hawkeyes hit just 4-of-33 from beyond the arc, including missing 12 consecutive 3-pointers in the first half.
Five Huskers scored in double-figures for Nebraska, marking the third time this season five players had reached double figures in the same game.
Cam Mack had 15 points and 10 assists to post his fourth double-double of the season, all of which have been points-assists double-doubles. Mack, the only Husker in the last 30 years to have multiple points-assists double-doubles in the same season, has now accounted for four of Nebraska's nine points-assists double-doubles in the last 30 seasons.
Mack has posted a points-assist double-double in three of his first four career Big Ten Conference games, also recording the feat against Indiana and Purdue.
Mack finished with 10 assists while committing only one turnover. Seven of Mack's 10 assists came in the second half.
Thorir Thorbjarnarson led Nebraska with 17 points and nine rebounds. His 17 points tied his career high set earlier this season at Indiana, while his nine rebounds were a season high and one shy of his career high. Thorbjarnarson, who scored 10 second-half points, was one rebound shy of posting his first career double-double.
Kevin Cross had 11 points and five rebounds off the bench, marking his fifth double-figure scoring game this season and the first time he has reached double figures in a Big Ten Conference game.
Despite early foul trouble, Dachon Burke was 5-of-8 from the floor and scored 13 points. Burke had scored just nine points on 3-of-22 shooting over his past two games. Eleven of Burke's 13 points came in the second half, and he is now four points away from 1,000 for his career.
Haanif Cheatham added 14 points for the Huskers, including 13 in the first half. He has reached double figures 11 times, including each of the last four games.
Charlie Easley played a career-high 16 minutes in the win and had a career-high two steals while adding one point and one rebound.
The three Huskers who came off the bench tonight – Kevin Cross, Charlie Easley and Matej Kavas – combined to post a plus-21 scoring margin.