Huskers excited to open the season on Saturday
"Finally," said junior quarterback Adrian Martinez.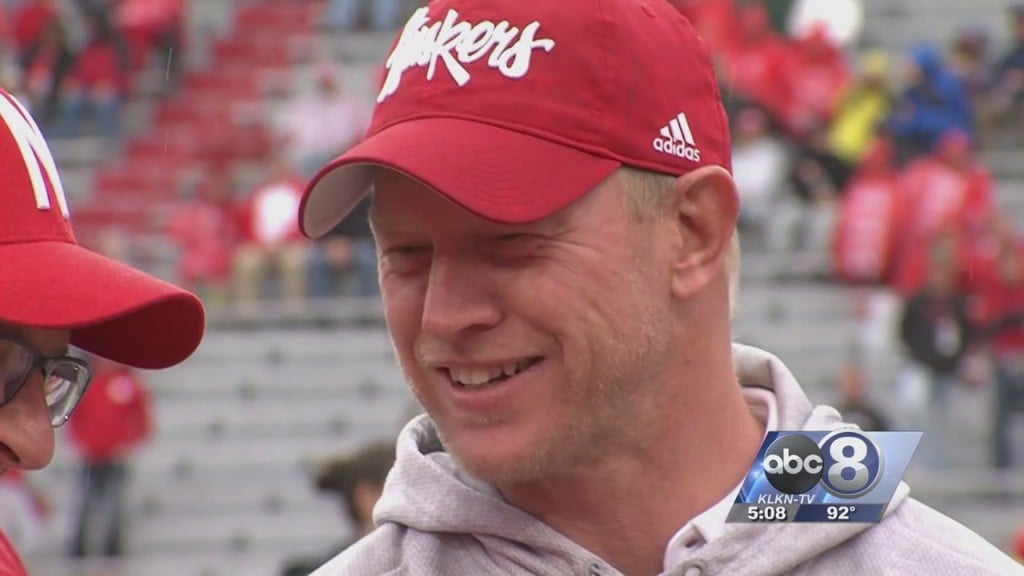 LINCOLN, Neb. (KLKN) — Game week has arrived for Nebraska football.
"Finally," said junior quarterback Adrian Martinez.
That statement was echoed throughout a Zoom press conference on Monday with head coach Scott Frost and the five Husker captains.
"It's been a long time coming from last year to this year," said senior linebacker Collin Miller. "I can definitely see it people's eyes, they're ready to hit someone with a different color jersey."
Said wide receiver Kade Warner: "After hitting each other for countless months, we're ready to hit someone else."
Nebraska was one of the key players in the return of Big Ten football this fall after the conference initially postponed the season because of the coronavirus pandemic. Frost credited Ohio State and Buckeye head coach Ryan Day for having a leading role in the decision to return as well.
"I'm going to root for them in every single game except for this first one," Frost said.
Nebraska and No. 5 Ohio State kickoff at 11:00 a.m. on Saturday. You can watch the game on Fox.
Channel 8 will have an hour-long pregame special from 10:00 a.m. to 11:00 a.m.
Other notes from Monday's press confrerence:
Frost announced three former walk-ons are now on scholarship: wide receiver Kade Warner, outside linebacker Luke Reimer and defensive lineman Damion Jackson
Redshirt freshman safety Javin Wright is out for the rest of the season with a torn MCL.
Frost said he doesn't foresee the Huskers having any issues as far as COVID-19 cases to play on Saturday.
GAME NOTES (via Nebraska Athletics):
The Nebraska Cornhuskers begin an abbreviated 2020 season on Saturday when the Huskers travel to Columbus, Ohio, to take on the fifth-ranked and defending Big Ten champion Ohio State Buckeyes.
Nebraska, which is playing its latest season opener in more than 125 years, is scheduled to play a nine game, conference-only schedule. NU will take on all six Big Ten West opponents in addition to crossover contests with Big Ten East opponents Ohio State and Penn State. The ninth game will be part of "Big Ten Champions Week" where all seven Big Ten games will be cross-divisional matchups between teams
in similar standings in the East and West divisions, including the Big Ten Championship Game.
Saturday's season opener marks Nebraska's first game in 330 days, dating back to Black Friday last year.
The stretch of 330 days without a game is the second-longest in school history, trailing only the 331 days between the 1892 and 1893 seasons. Saturday's game also pits two of college football's historical powers against each other. Nebraska and Ohio State are two of the seven college football programs who have won 900 games, and Saturday's contest will be just the eighth meeting in college football history between 900-win programs.
Ohio State defeated Nebraska 48-7 in Lincoln last year, but the Huskers were competitive in their last trip to the Horseshoe. In 2018, Nebraska led by five at halftime before falling 36-31 to the eighth-ranked Buckeyes. That game marks the last time Ohio State has trailed at any point in the second half at home.
Scott Frost begins his third season as Nebraska's head coach on Saturday. Frost, the 2017 national coach
of the year, is 9-15 in his first two seasons with nine losses by seven or fewer points, including eight by
five or fewer points