Huskers lose to Wisconsin, dropping their first Big Ten match
The Badgers end Nebraska volleyball's 10 match win streak after sweeping the Huskers in straight sets (26-24, 25-19, 25-21).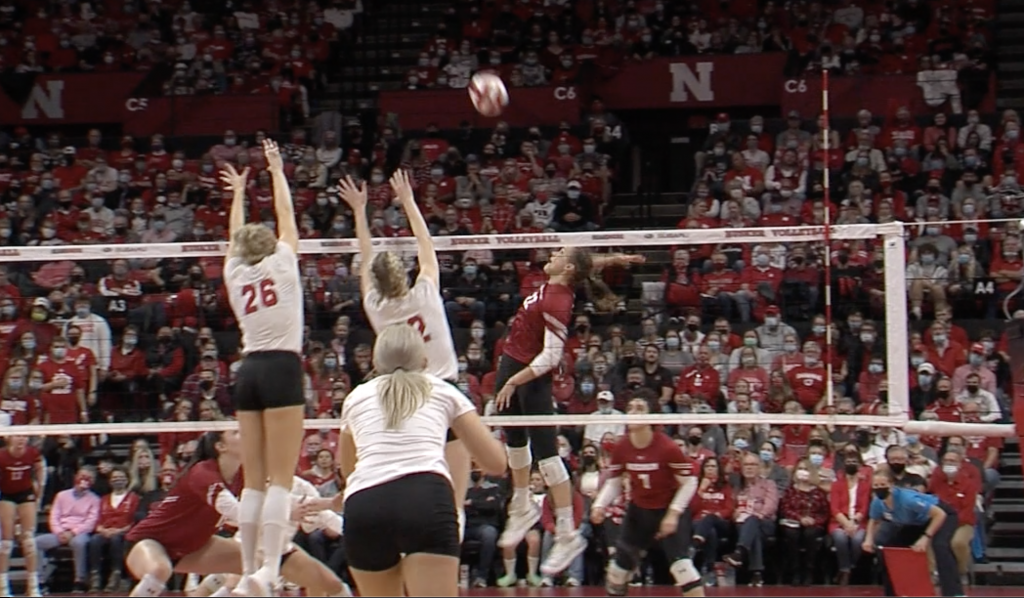 LINCOLN, Neb. (KLKN) – No. 6 Husker volleyball lost to No. 3 Wisconsin in straight sets (26-24, 25-19, 25-21) at the Bob Devaney Center on Wednesday night.
The Badgers ended the Nebraska's 10 match win streak and handed the Huskers their first loss in Big Ten play.
"It felt like in those really long rallies, they ended up winning them, and it takes a lot of confidence out of us I think," senior setter Nicklin Hames said.
Lauren Stivrens, Lindsay Krause, and Madi Kubik led the Huskers with 9 kills apiece. The Huskers actually hit better than the Badgers in the first set, .255 to .212.
However, the Huskers only hit .148 for the whole match. Krause acknowledged that Wisconsin's size was a factor.
"My mentality for me personally was, first time playing them, I'm going up against some really large blockers, it's kind of just like, I can't lose confidence if I get blocked, hit it out, whatever," Krause said. "I'm playing against girls that are 6'8″ blocking me, I've never played against that before."
The Huskers will seek to get back in the winning column this Saturday, as they hit the road to play No. 11 Minnesota.