"I want to serve other people, too": 10-year-old saves up to host free pantry for those in need
A Lincoln 10-year-old wanted to help and give back to her community through a free mini pantry stand.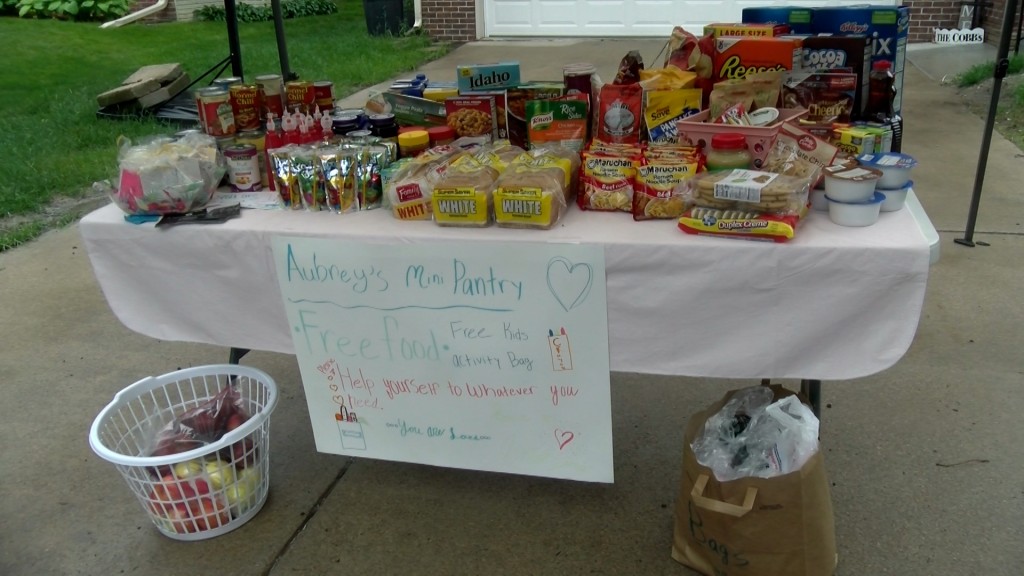 A Lincoln 10-year-old is being applauded by the community after she set up a free pantry outside her home to help those who may be in need during these uncertain times.
10-year-old Aubrey Cobb calls it 'Aubrey's Mini Pantry,' but the stand is far from mini.  You can find a table filled with canned goods, cereal, fruit, drinks and other household staples, along with small activity kits for kids. The table is complete with a hand-made poster filled with inspirational messages.
Cobb says she got the idea from her pastor.
"Our pastors at our church they help serve other people and so I want to serve other people too," Cobb says. "It's for people to come by and grab anything they need, so people won't go hungry and that they're loved and cared for."
Aubrey's mom, Marcelina, says she started doing extra things around the house to raise money to be able to buy the food for the pantry.
"Everything you see here is stuff shes purchased or stuff that people have generously come by and donated to her," Marcelina says.
The pair tells Channel 8 News that a few people have stopped by to claim a few items but mostly people come by to donate more items to Aubrey.
The stand can be found rain or shine in front of Aubrey's home everyday from 10 a.m. to 6 p.m.