#JoshFight fundraiser tripled thanks to 'Josh' inspired business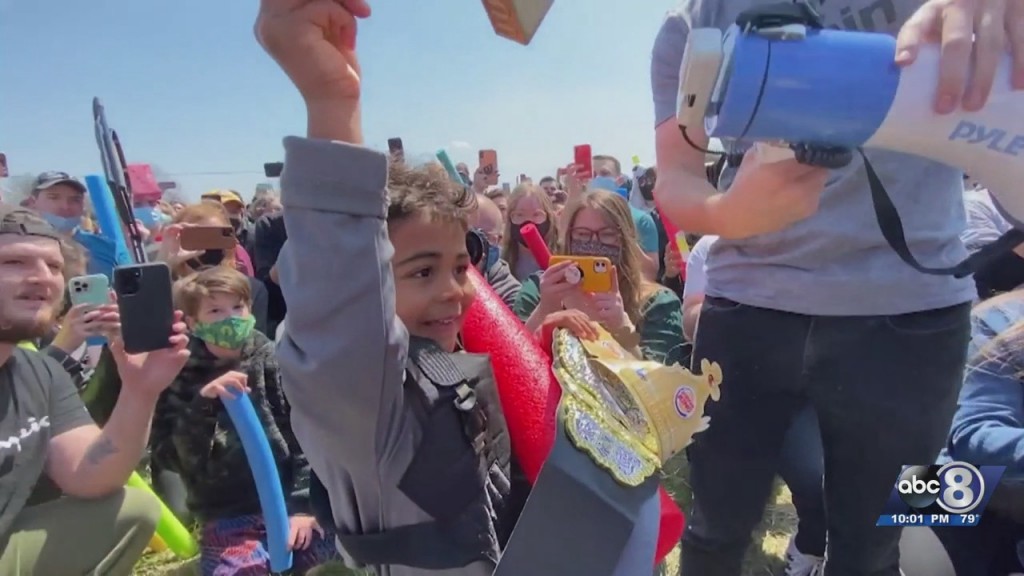 LINCOLN, Neb. (KLKN) — The #JoshFight, a harmless joke turned wholesome event, continues to inspire Josh's across the county.
The Children's Hospital & Medical Center fundraiser started by the event organizer, Josh Swain, has reached more than $14,000 as of May 6- and now another "Josh", Josh Cellars, is tripling that amount.
BACKGROUND: VIDEO: Viral event 'Josh Fight' chooses Lincoln as its battleground
Josh Cellars is a popular wine brand that has pledged to donate $30,000 to the Josh Fund.
Oh my, Josh! We continue to be grateful to #JoshFight enthusiasts everywhere who have given to help heal kids, including Josh Cellars which is contributing $30,000 to more than double the funds raised by #JoshSwain. #TeamJosh #ImWithJosh #JoshCellars pic.twitter.com/zzSFqLBC1v

— Children's (@ChildrensOmaha) May 6, 2021
Josh Cellars wine was made by Joseph Carr as a tribute to his father, Josh. Inspired by the generosity of other Joshes crowdsourcing thousands for a good cause, Carr decided to help out.
"What started as a way for me to cure my pandemic blues turned into so much more than I could have ever imagined," said Swain. "I'm blown away not only by the support of the Joshes around the country, but now by Josh Cellars who reached out to see how they could support the cause."
Four-year-old "Little" Josh Vinson Jr. was crowned the #JoshFight victor, who- unbeknownst to the other participants- received seizure treatment at the Children's Hospital & Medical Center.
MORE: The Story of 'Little Josh:' A 4-year-old internet sensation and a true fighter
"We couldn't be more thrilled with the unexpected support from this group of big-hearted Joshes and Josh Cellars," said Nicky McCarville, Director of Development, Children's Hospital & Medical Center. "Every dollar donated will support our mission and help us provide the safest, highest-quality medical care to the children of Nebraska and the wider region."
To donate, visit www.mightycause.com/story/Joshswainbattle
Related Articles