Keeping your Ghouls and Goblins Safe on Halloween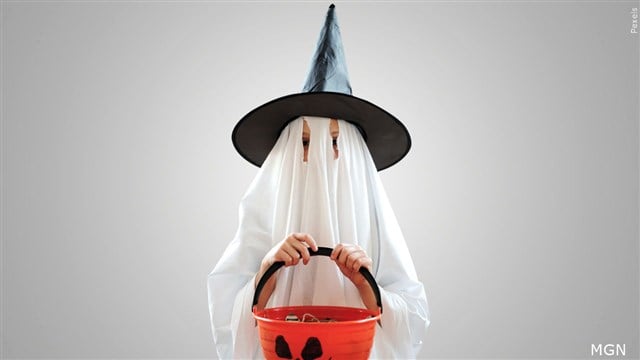 LINCOLN, Neb. (KLKN) – Keep your ghouls and goblins safe this Halloween with these tips from the Nebraska Department of Health and Human Services and the Centers for Disease Control and Prevention:
Eat only commercially- wrapped treats.

Avoid homemade treats and any commercially wrapped treat that have a suspicious appearance, such as a pinhole in the wrapper or an unusual discoloration or smell
When in doubt about an item's safety, throw it out.

Stay on the street.

Never enter a stranger's home or car.
Make sure an adult is present while children are trick-or-treating.

Trick or treat in smaller groups.

Staying in your family's bubble and washing hands before consuming candy lessens the risk of contracting COVID-19.

Brighten the night.

Glow sticks or flashlights to be more visible to drivers.
Decorate costumes and bags with reflective tape or stickers.

Make sure accessories are age-appropriate.

Magic wands and swords can be unsafe in the wrong hands.

Steer clear of fire.

Wear flame-resistant costumes.
Keep candles and jack-o-lanterns away from the path of trick-or-treaters.
Consider using battery-operated candles or glow sticks for decorations.

Look out for lenses.

Decorative contact lenses can cause infections.
Only buy them from a company that sells FDA-cleared or approved contact lenses and requires you to provide a prescription.

Stay street safe.

Put electronic devices down and keep heads up while walking across the street.
Make eye contact with drivers before crossing in front of them.
Use crosswalks.
According to the CDC, children are more than twice as likely to be hit by a car and killed on Halloween than on any other day of the year.

Use extra caution.

Drive slowly and be especially alert in residential neighborhoods, looking out for children who may not be looking for you.
Pay attention when backing out of driveways.