Lincoln 6-year-old showing fight after rare, spinal surgery
The Hemmer-Moore family held a benefit on Sunday to help their daughter Emberlyn.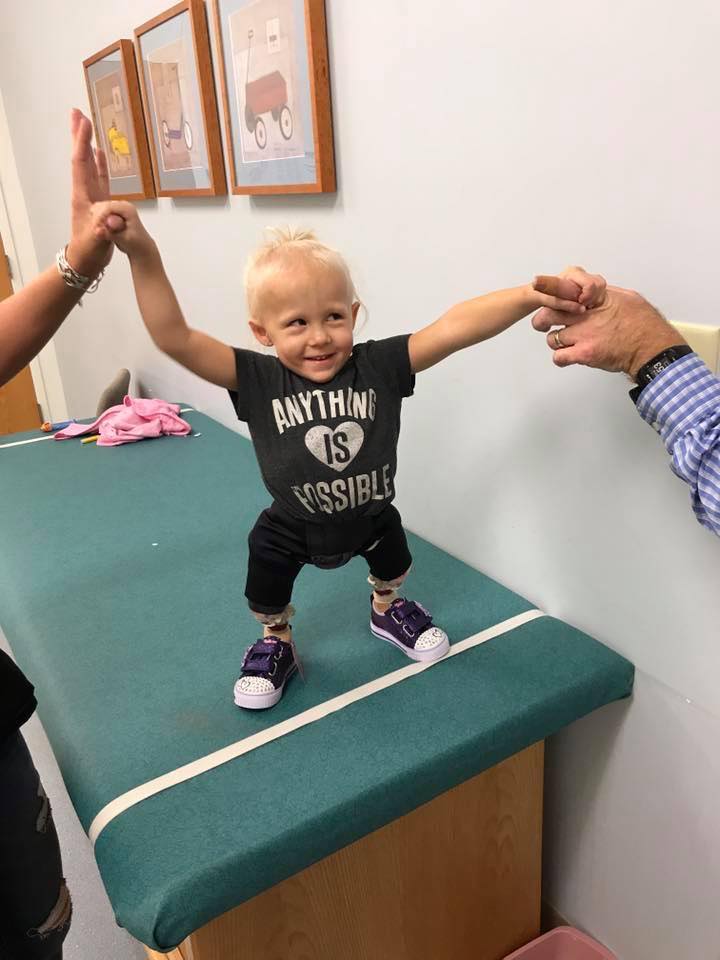 LINCOLN, Neb. (KLKN) – The Hemmer-Moore family held a benefit in Roca, Nebraska today for their daughter Emberlyn. The six-year-old has endured the fight of her life the past three months.
"She didn't even get to have a summer," Emberlyn's mother Joanie Hemmer said. "She had a PICC line up until two weeks ago, so she wasn't able to take a bath, she wasn't able to go in the water. She had to watch all of her friends be able to do things that she couldn't do."
Emberlyn has a rare condition called Caudal Regression Syndrome Lumbosacral Agenesis. The disorder impairs the development of the lower half of the body. The bones of the lower spine can sometimes be missing or sections of the spine irregular.
Emberlyn had spinal surgery at the Masonic Children's hospital in Minnesota on May 12. The surgery had only been performed twice.
"There's only one doctor that does it," Hemmer said. "He's in Minnesota. It hasn't been done since 2013."
The surgery lasted over six hours. Emberlyn had two rods placed in her back, along with eight screws. After spending two weeks in the hospital, the family made their way back to the hospital. Two days after they arrived, Emberlyn got sick.
"We called the surgeons in Omaha—I'm sorry Minnesota. They said you need to get here now within in an hour, or we're life fighting her."
Emberlyn had five additional surgeries for an infection in her back. Her mom says the family's medical bills grew quickly. The bills now total 1.3 million. She's also had to take a leave of absence from her work without pay. Today, family and friends showed their support for the family at a benefit in Roca, Nebraska.
"We've had so many people reach out, and just being able to read the messages on Facebook and people continuously praying for us, that's just better than anything at this point," Hemmer said.
After countless surgeries, a pandemic, and the protests in Minnesota, Hemmer is proud of her daughter.
"God made her the way she is, and she's special. She's amazing just how she is. She wouldn't be her. She wouldn't be Emberlyn."
If you are interested in helping out the Hemmer-Moore family, they have a GoFundMe. You can also visit their Facebook page.