Lincoln Calling music festival moving outdoors due to surge in COVID cases
The move from 8 stages to down to 3 outdoor stages was due to the recent surge of COVID-19 cases.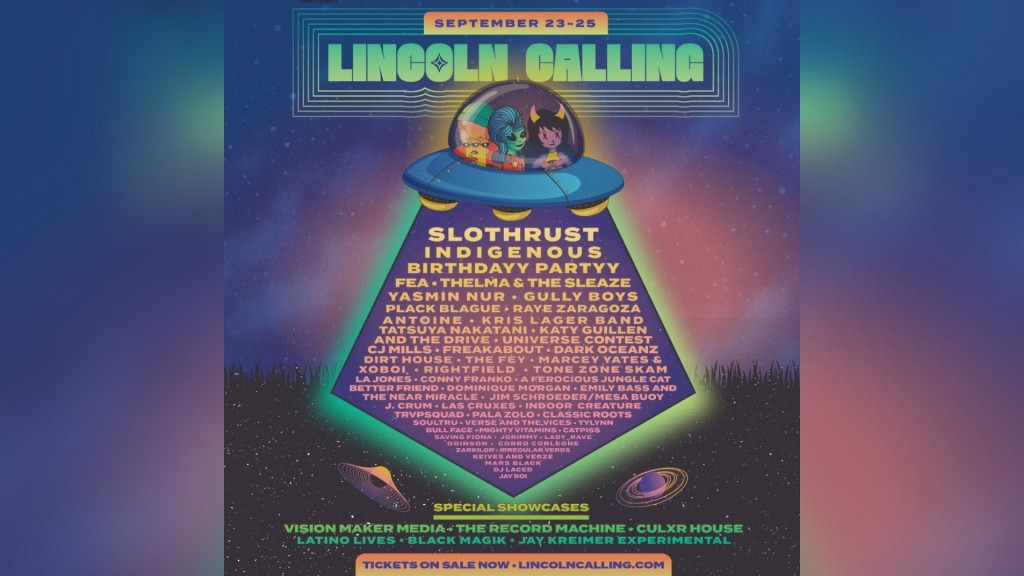 LINCOLN, Neb. (KLKN) – Lincoln Calling has decided to pivot the usual indoor and outdoor festival to an only outdoors event.
The festival originally had a total of eight stages, but now will only be utilizing three outdoor stages.
The decision was made by the board of directors due to the recent surge of COVID-19 cases.
"In 2020 we made a commitment to our local community, and community of artists and educators, that Lincoln Calling would be cognizant of the work we aim to do, which is to provide opportunities for and uplift underrepresented and marginalized communities," says Shannon Claire, Executive Assistant Director.
The festival is going to be able to retain 60% of its original lineup, and has decided to extend festival hours to accommodate for more acts.
Some of the featured acts include Boston's alternative rock trio, Slothrust, Chicago's bass house brothers, Birthdayy Partyy, Native artists, Indigenous, and many others including over 25 acts from Nebraska.
Lincoln Calling is featuring special collaborations with and hosting conversations surrounding art, innovation, activism, wellness, and even more topics through specially curated workshops and panel discussions.
Artists and educators include Benson First Friday, Lincoln Arts Council, Constellation Studios, Kiechel Fine Art Gallery, Media Corp Omaha, Live Yes Studios, ArtBus LNK, and more.
Lincoln Calling is requiring that all attendees, vendors, staff, artists, and anyone ages 16 and older show proof of vaccination or a negative PCR test result within 72 hours of the event.
Festival passes are on sale now for $45, and single day passes are available for $25 at lincolncalling.com.
Sign up opportunities can be found on Lincoln Calling's website, and anyone who volunteers for the event will receive free passes.
"Artists everywhere have been impacted by the most recent Covid-19 pandemic, and Nebraska is no different. Recovery resources are not equitably distributed, therefore we have to do our part to provide a safe experience for all involved, and think of our community impact overall," says Claire.