Local retired nurse gives mother, mother-in-law COVID-19 vaccine
February 5th will be a day the Gleim family will NEVER forget.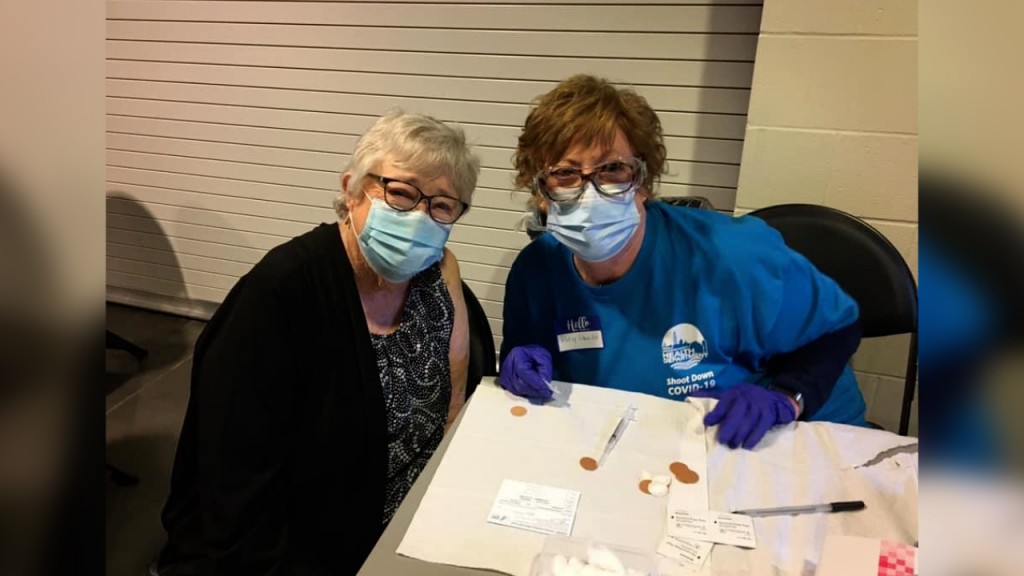 LINCOLN, Neb. (KLKN) – A retired Bryan Health nurse got the chance to vaccinate her 90-year-old mother and 88-year-old mother-in-law at the Phase 1B clinic last Friday.
Meet Patsy Gleim, a retired Bryan Health nurse and one of the volunteers at the latest vaccine clinic. Gleim was one of many at Pinnacle Bank Arena on February 5th that vaccinated our local senior citizens in the Phase 1B clinic, which was for people 80 year of age and older.
"It was just a wonderful experience to be able to be there and participate and see all of the people getting vaccinated," Patsy Gleim said.
Shot after shot she made history giving out the COVID-19 vaccine, but it was who she vaccinated that made it all the more special. Gleim was able to vaccinate her own 90-year-old mother and her 88-year-old mother-in-law.
"In my entire 40 year nursing career, It was probably the most memorable moment I will ever have," Gleim said. "I have never lived through a pandemic and here we are and to think that I could actually participate in keeping them safe and to live with us a little bit longer, I just felt so honored to do that."
Gleim was also able to vaccinate her aunt and close family friend.
What makes things even more special, Patsy's husband, her sister Karen and her brother-in-law also got the chance to volunteer at the vaccine clinic. Gleim along with the rest of her family that volunteered were able to receive the vaccine too, as a thank you for helping.
"We have not seen our son in over a year, so for us to be able to get vaccinated at this point in time just means that we can anticipate seeing him in March and that will be the best gift ever," Gleim said.
Gleim is not the only one that had emotions about receiving the shot. Our local senior citizens have had it hard during the pandemic and this vaccine finally felt like the first step back to a little normalcy.
"There were so many tears from the elderly patients because for some of them this is the first time they had actually been out in public since last March" Gleim said. "Here they are, everyone of them was masked up, everyone of them had the appropriate shirt so we could easily vaccinate them, they were just so excited to be here."
Video: Lincoln-Lancaster County Health Department.