COVID Vaccine Update in Lancaster County; Phase 1B starts Friday
The next round of vaccines at Pinnacle Bank Arena will be for people 80 years and older.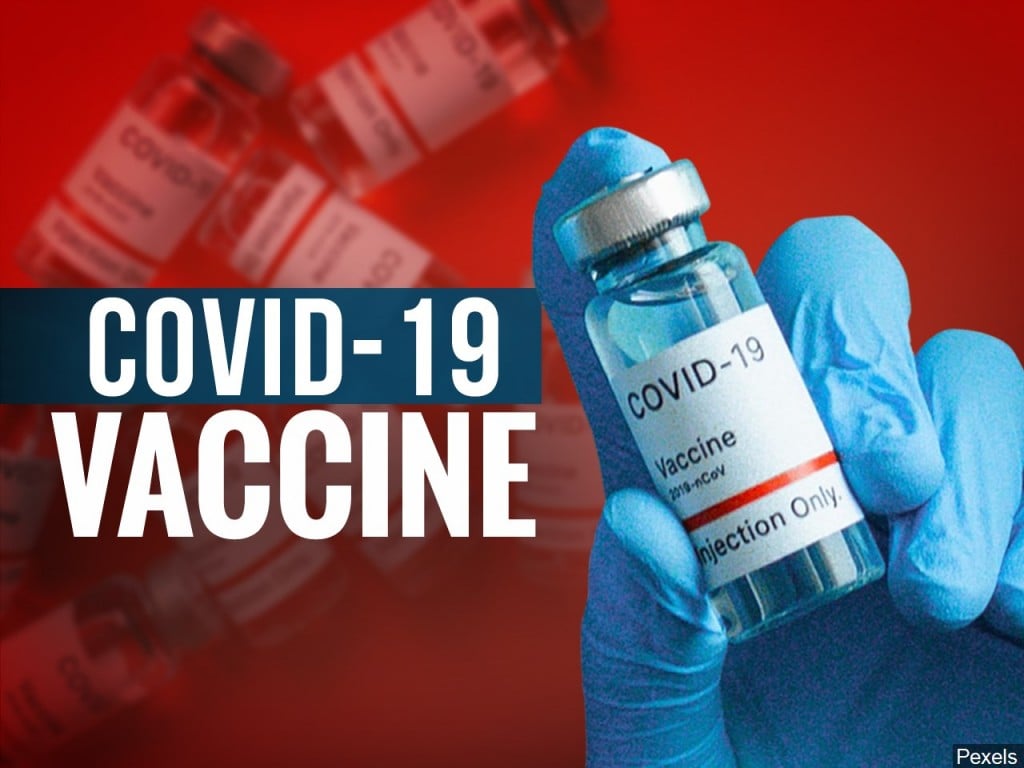 LINCOLN, Neb. (KLKN) – Lancaster County is planning to enter Phase 1B of COVID-19 vaccine distribution on Friday, according to Lincoln-Lancaster County Health Department (LLCHD) Director Pat Lopez.
Pinnacle Bank Arena will be used as a mass vaccination site again, this time for people 80 years and older. Those registered and on the list are being contacted Tuesday.
If you missed the call and are confused as to what to do, LLCHD says to just call them back at (402) 441-4200. They are receiving a high number of calls at this time, so if you are met with a busy signal, try again.

MORE: Lincoln residents report issues scheduling vaccine appointments
Tuesday morning, 4,600 individuals were able to register for the vaccination clinic. Tuesday afternoon, more than 2,570 individuals were registered with the help of LLCHD.
Vaccine Questions

Submit COVID-19 vaccine questions here.
SIGN UP TO BE VACCINATED IN LANCASTER COUNTY
SIGN UP TO BE VACCINATED ON THE NEBRASKA STATE SITE
As of Monday morning, more than 66,600 people had signed up for the vaccine registration in Lancaster County. The state also has a registration site. It is not necessary to register on both. The two systems speak to each other, according to Lincoln Mayor Leirion Gaylor Baird.
There is a registration phone number, but it is ONLY for individuals 80 years or older who have yet to register and/or those without internet access. The number is (402) 441-8006.
The city of Lincoln gets 3,900 doses per week, an allotment City officials keep trying to increase.
The mayor said, "We still have issues with supply, as does everyone everywhere, and what we can tell you is what we are told by the State because the State is in charge of determining the allocations that we receive as a county."
All allocated doses received the week of Feb. 15 will go to the independent retirement community. According to Lopez, they are waiting to have "enough vaccines so that we could provide it offer it to every independent living facility at the same time, and it'd be really hard to pick and choose who should go first."
Mayor Galor Baird added, "We have continued, and will continue to make sure that we're ready when we get more doses, to get them into people's arms."
Read LLCHD's full press release below: 
The Lincoln-Lancaster County Health Department (LLCHD) today announced that it is opening Phase 1B and will start providing COVID-19 vaccine to Lancaster County residents age 80 and up at a clinic Friday at Pinnacle Bank Arena. Those in that age group who have registered to receive vaccine will be contacted starting tomorrow to schedule an appointment to get vaccinated at the clinic.

Individuals age 80 and up should not go to the Arena without an appointment. If a person in this age group wants to get vaccinated but has not registered, they should call 402-441-8006. LLCHD encourages people to receive COVID-19 vaccine as soon as it's available to them.

"We are eager to take this next step in our vaccination efforts. Every dose helps protect more residents in our community and we're committed to getting vaccine into people's arms as soon as possible," said Health Director Pat Lopez.

The health department will again be working with community partners at this week's clinic. LLCHD will modify some of clinic processes to provide extra support and assistance to help with accessibility and mobility for the population being served. Those measures include the following:

The vaccination clinic will take place on the lower level.
Wheelchairs will be available.
Extra staff will be available to help those who may need additional assistance.
Free parking is available in the garage attached to the west side of the Arena. Courtesy vehicles will be provided for those who need transportation from the parking garage to the arena.

Phase 1B includes people 65 and older and those 18 and older with underlying medical conditions along with essential workers. As more vaccine is available, other groups of people in Phase 1B will have the opportunity to get vaccinated.

LLCHD is working with partners to provide vaccine to residents of independent living communities the second week of February. For the week of February 8, the majority of LLCHD's vaccine allocation will go to provide on-site vaccinations that will be performed by staff from area pharmacies. LLCHD will not have a large-scale clinic that week.

The first step to getting vaccinated is to register to receive vaccine. About 67,000 Lancaster County residents have registered using the new online form at COVID19.lincoln.ne.gov. While the vaccine is not yet available for the general public, as doses become available, those who are registered will be contacted to schedule an appointment to get vaccinated.

Registration is open to all County residents, but those who are in Phase 1B – those 65 and older and those with underlying medical conditions – should register soon. The health department will work with essential workers and their employers independently.

Family members and caregivers are encouraged to assist those who need help to register. Those who do not have online access or who need assistance may call the COVID-19 hotline at 402-441-8006 to register. The form is available in English and Spanish. LLCHD also has interpreters available to assist callers who speak other languages.

The simple electronic form captures basic information that will be used to help determine when the individual can be vaccinated. The information goes into a secure system and is strictly confidential.

The state also launched a registration site this week. Lancaster County residents only need to register once on either the LLCHD website or the state website. LLCHD and the state health department can securely share data as needed. Signing up on both sites will not cause any issues, but is not necessary.

Vaccinating Lancaster County residents will take time. LLCHD urges the public to be patient and continue to take precautions to protect themselves and others – wear a mask, watch your distance, wash your hands, and avoid crowded spaces, close contact, and confined spaces.

For more information on COVID-19 vaccine, visit COVID19.lincoln.ne.gov, call the Health Department hotline at 402-441-8006 or visit CDC.org/coronavirus.