Local & state law enforcement remember the fallen on 'Peace Officers Memorial Day'
Lincoln Police, Lancaster County Sheriff & Nebraska State Patrol are honoring those who have given their lives while serving Nebraska.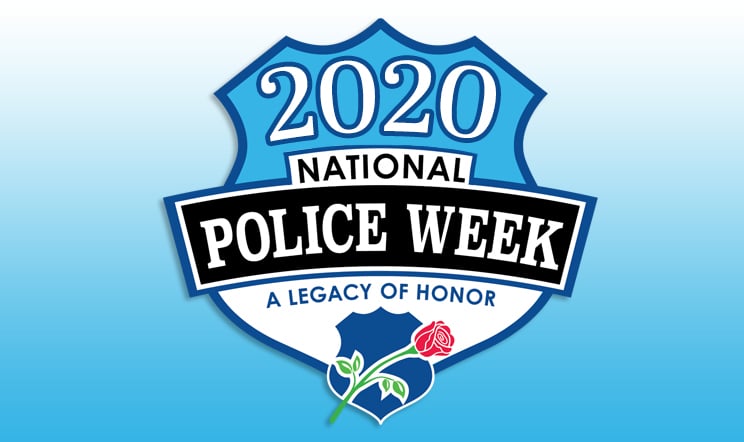 Nationwide, May 10-16 is recognized as 'Police Week,' and Friday is 'Peace Officers Memorial Day.' On Monday, Nebraska Governor Pete Ricketts proclaimed the recognition of the week in Nebraska as well, recognizing law enforcement during his daily COVID-19 briefing.
"The men and women who put on the blue, they sacrifice their time with their families, they put their lives at risk to keep us safe, and so we remember them on national police week," Ricketts says.
Throughout the week the Nebraska State Patrol, as well as the Lincoln Police and Lancaster County Sheriff, has been recognizing officers who have made the ultimate sacrifice while on the line of duty.
Lincoln Police
Since 1917, The Lincoln Police Department has lost six officers while serving the city. This week, each officer is being remembered on the Lincoln Police social media sites.
Captain Charles Hall – March 31, 1917
Special Duty Patrolman Marion Marshall – September 7, 1932
Officer Richard Leyden – September 26, 1949
Detective Lieutenant Frank Soukup – December 16, 1966
Detective Paul Whitehead – August 10, 1967
Officer George Welter – February 9, 1968
In 2018, the department unveiled a memorial as a reminder of these fallen officers, and of the sacrifices the police make each day while on duty.
Lancaster County Sheriff
The Lancaster County Sheriff's office has lost three department members since the 1950s.
Deputy William Johnson – March 5, 1959
Sergeant Franklin Furrer – November 16, 1973
Deputy Craig Dodge – March 14, 1987
Deputy Craig Dodge is honored with a memorial in Hickman. It was erected in 2013 at the site where he was killed in 1987.
Nebraska State Patrol
The Nebraska State Patrol also taking to social media to honor the 12 troopers that have lost their lives while serving around the state.
Trooper Loyal Zink – June 13, 1945
Trooper John Meistrell – April 10, 1953
Trooper Vernon Rolfs – May 30, 1953
Trooper Marvin Hansen – April 8, 1954
Trooper Duane Nichols – July 24, 1958
Trooper Raymond Koerber – September 18, 1961
Trooper George Amos – April 20, 1973
Trooper Michael Farber – August 24, 1980
Trooper Robert Chab – January 6, 1984
Trooper Donald Matejka – December 27, 1989
Trooper Mark Wagner – March 4, 1999
Trooper Jerry Smith – June 20, 2019
Most recently for NSP, Trooper Jerry Smith, who lost his life in June of last year after a head-on collision. On Wednesday, his name was added to the National Law Enforcement Memorial in Washington D.C., as well as being added to the Law Enforcement Memorial in Grand Island.
As part of their goal to remind Lincolnites of the ultimate sacrifices our local law enforcement has given, the Lincoln Police and Lancaster County Sheriffs Union's have raised $80,000 of their $125,000 goal to construct a new memorial outside the Hall of Justice on South 10th Street.
To donate to the new memorial, or to learn more about Lincoln's fallen officers and deputies, you can visit their website.
As National Peace Officer Memorial Day continues, law enforcement agencies are expected to give virtual roll calls & ceremonies on their social media sites. You can find those here: Nebraska State Patrol, Lincoln Police