LPD: Man with rifle ran from police through Lincoln neighborhood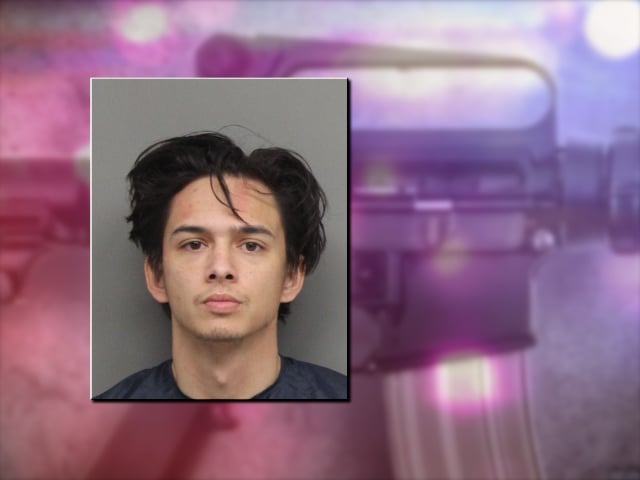 LINCOLN, Neb. (KLKN) — Lincoln Police officers pursued one man, carrying a loaded rifle, through a neighborhood Tuesday.
Around 11:30 at night, officers arrived to a home near 27th and Van Dorn Streets on a report of a suspicious truck. The driver was passed out in the front seat with the vehicle still running.
Officers woke the driver up by knocking on his window and ordered him to turn off the truck. According to Lincoln Police, the driver, later identified as 26-year-old Seth Schwaninger, "stared at officers before placing the vehicle in drive and speeding off."
A short time later, officers heard a crash near S 28th and Royal Court and found Schwaninger was involved. He began to run through the neighborhood with a loaded Springfield .223 AR-15 rifle.
Officers chased down Schwaninger, who eventually dropped the rifle and just tried to outrun the police. He was taken into custody at gunpoint near S 28th and Eastgate Street.
After searching his vehicle and his person, Schwaninger was found to be in possession of $780 cash, $580 in counterfeit money, and 8.2 grams of suspected meth. His rifle was also recovered.
Schwaninger was arrested on multiple felony charges including Possession of a Firearm by a Prohibited Person.