More storms hammer Lincoln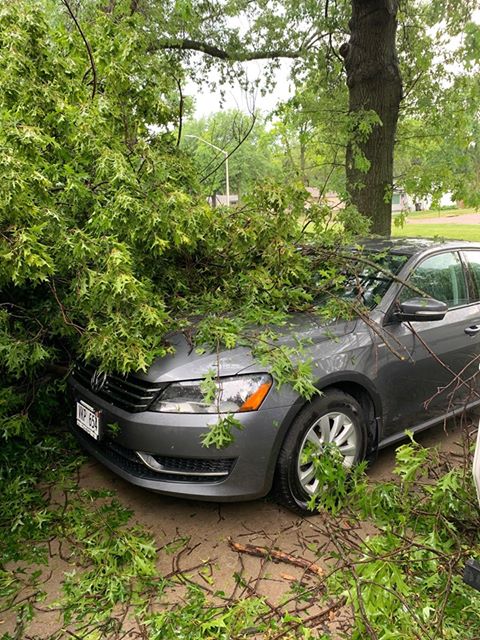 Southeastern Nebraska was bombarded with storms this afternoon and evening. They started to fire up around 1:00 p.m. around the capitol city and several more followed behind it, with a few becoming severe.
Photos of damage came pouring in from viewers after a majority of the storms brought strong winds and heavy rainfall. Wind gusts up to 45 mph were reported and rainfall totals at 5 p.m. were around 1.25″ for most areas, with a few spots seeing up to 5″. Hail was also common in the storms that turned severe, with confirmed sizes being up to a quarter.
Tree limbs are down all across Lancaster county, cars had to turn around due to flooding on roadways and a fireworks stand was blown over in Hickman. Flooding will remain a concern for the rest of the day with a flash flood warning in in effect until 9:15 PM for southern Lancaster and northern Otoe county.
But we aren't done with the rain just yet. A cold front will slowly drift eastward overnight resulting in more storms and possible flooding into tomorrow morning. We will see a slight break from the rain Friday before more storms roll in overnight into the weekend.
Make sure to stay updated and watch Channel 8, or go to klkntv.com/weather for the latest updates on the weather.