Nebraska cheerleader saves a stranger's life in the middle of Applebees
Kaela Meyer just learned CPR in November. She performed it for the first time on Sunday, saving a man's life.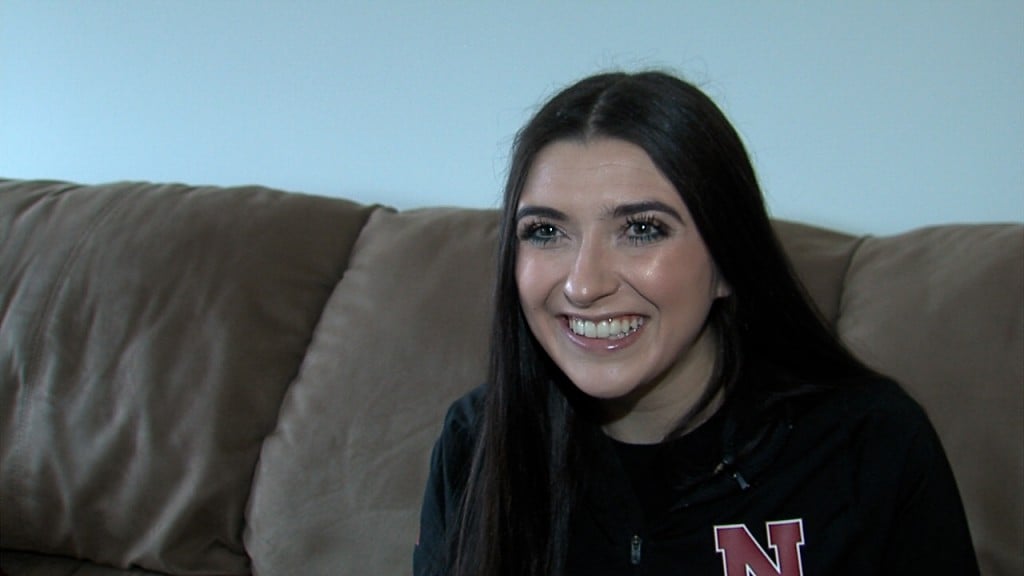 LINCOLN, Neb. (KLKN) – A Nebraska cheerleader was in the right place at the right time on Sunday. University of Nebraska-Lincoln senior Kaela Meyer saved a man's life at Applebees in Gateway Mall.
Meyer and her mom were eating lunch at Applebees. The two were sitting in a booth, when Meyer noticed a man had fallen to the ground and started having a seizure.
"I saw him on the floor,"  Meyer said. "He turned blue, and so I was like I don't think he's breathing. That's not good. I was like hey I know CPR."
Amy Boyd and her 14-year-old daughter were relieved to hear just that, as Boyd's boyfriend, Thad, was the one having the seizure.
"When it's your loved one, you're in shock and you freeze up," Boyd said. "We didn't really know what to do. I'm glad that Kaela was there though."
The medics arrived shortly after, and applauded Meyer for her work.
"They said if I didn't act in time, they don't know if they would have made it in time," Meyer said. "I'm so glad that I went for it. I didn't hesitate."
Boyd is glad too. Her boyfriend is safe, and she gained a new friend. It turns out Boyd and her boyfriend live in the same place Meyer grew up, Beatrice.
"She keeps messaging me and telling me if I need anything, just message her," Boyd said. "She's the sweetest girl ever."
Meyer just learned CPR in November. It was her first time ever performing it on Sunday.
"I hope I never have to use CPR in a real life situation again," Meyer laughed.  "I'm very glad I was able to help them. I'm just thankful everything turned out the way that it did."
You can view the full story in the video above.