Nebraska State Patrol reminds drivers to be prepared for winter storm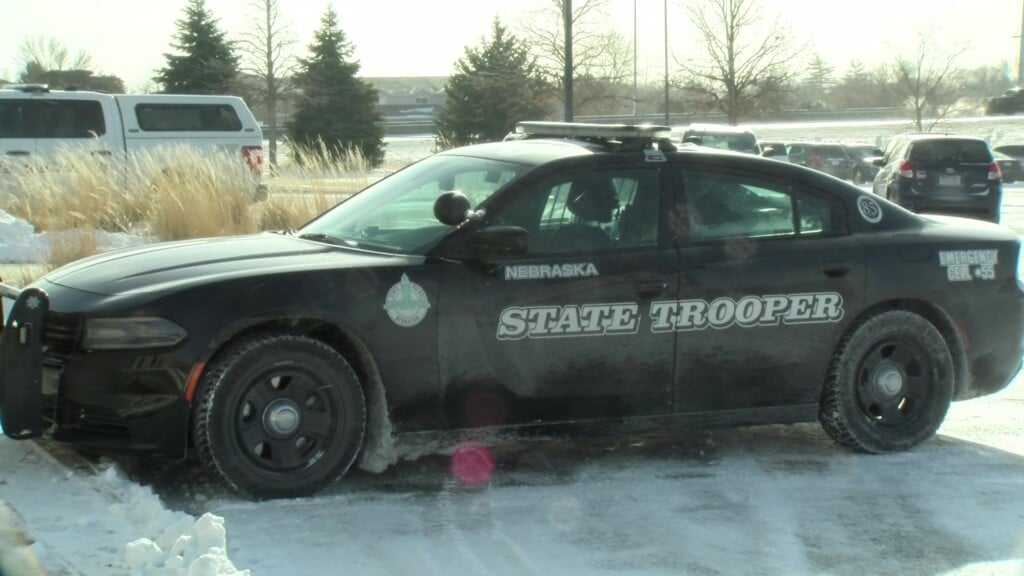 LINCOLN, Neb. (KLKN) – The Nebraska State Patrol is reminding drivers to be prepared for a winter storm, which will impact roads across the state.
As of Monday afternoon, Winter Weather Advisories, Winter Storm Warnings and Ice Storm Warnings are in effect for much of the state, according to Channel 8's Malcolm Byron.
Monday noon severe winter weather update:

Winter Storm Warning, Ice Storm Warning, and Winter Weather Advisories continue through Tuesday.

NEW: Marginal Risk for severe storms in SE Neb Monday evening.

Snow and mixed precip is moving across Neb now.https://t.co/OJWz3Ypq2L pic.twitter.com/gQ5HFPJIei

— Channel 8 KLKN-TV (@Channel8ABC) January 2, 2023

"The ice accumulation with this storm may have a hidden impact when coupled with snow," said Col. John Bolduc, superintendent of the patrol. "We urge all who intend to travel to check the forecast and current road conditions before heading out. As always, take the conditions into consideration and determine if you really need to travel during the storm."
The patrol reminds drivers to check Nebraska 511, which includes live cameras, road reports, weather radar and road closure information.
SEE ALSO: Butler Public Power District prepares for possible outages due to winter storm
Nebraska Department of Transportation crews has already begun working across the state to keep roads safe.
More helpful tips from the patrol: 
Know Before You Go – Check Nebraska 511
Have a winter survival kit in your vehicle in case you get stranded
Don't Crowd the Plow
Reduce your speed and increase following distance, especially during icy conditions
Wear a seat belt every trip and every time
Any drivers who are stranded or need assistance can call *55 or 800-525-5555 to reach the patrol's highway helpline.
To keep up with the most recent weather updates, click HERE.
Precipitation is still ongoing across the state as of 2:30p Monday. We want to know what you're seeing out your window. Submit your weather photos in the comments or on our website. Please include the LOCATION and TIME taken!https://t.co/D78d2zOJ2W pic.twitter.com/6VcYQcJBDx

— Channel 8 KLKN-TV (@Channel8ABC) January 2, 2023