New clue emerges in search for missing 12-year-old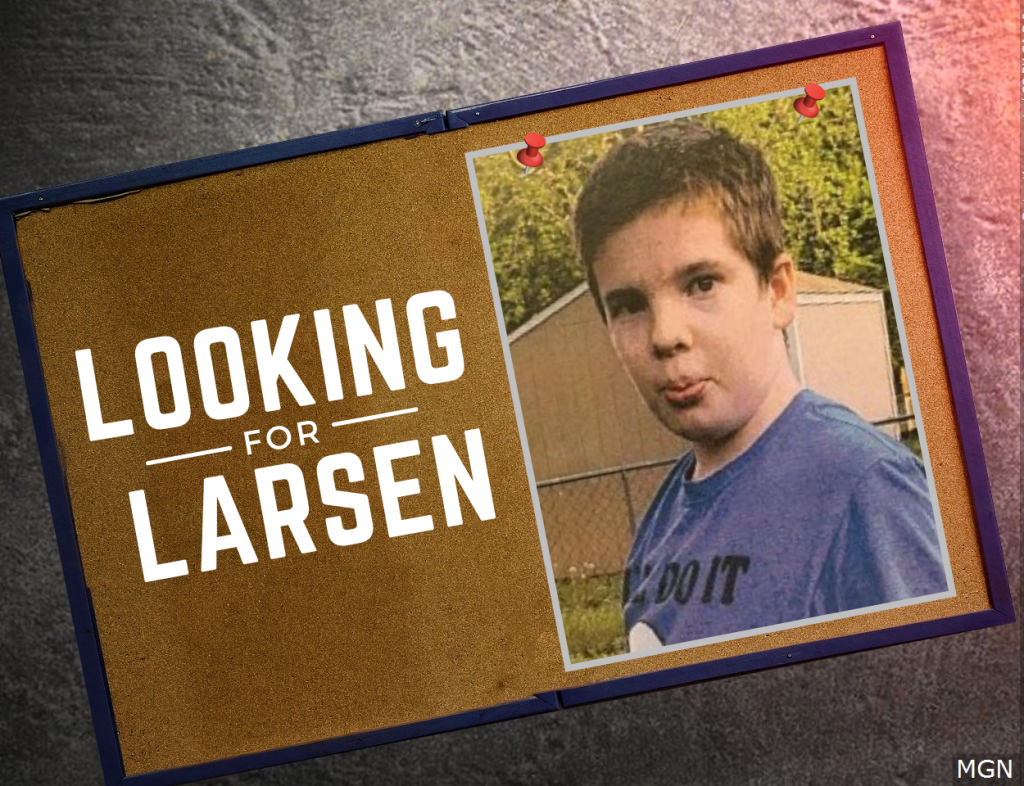 LA VISTA, Neb. (CNN) — An umbrella is helping La Vista police in their search for answers concerning the disappearance of 12-year-old Ryan Larsen.
Larsen is said to have been carrying a multi-colored umbrella with him when he left La Vista West Elementary School six weeks ago.
MORE: La Vista says 'Happy Birthday' to missing child, Ryan Larsen
Police received the umbrella several days after Larsen initially went missing, but are just now getting the DNA test results back from the lab.
"Umbrella was found by a resident that lived at the apartment complex, couple days later, 3-4 days later they realized this may be the umbrella Ryan had at the time," explained La Vista Police Chief Bob Lausten.
Lausten says it's an important clue as it establishes a better timeline as "it shows when he left school he was over in the apartment complex."
For context, the school is about a mile from Larsen's apartment.
"He didn't have a key to his apartment, so his mother wasn't home, so there was no way for him to have gone into the apartment," added Lausten.
From there, the trail goes cold. This is why Lausten says they are starting over at 'ground zero'- the area surrounding Larsen's apartment complex.
Investigators are also speaking with Larsen's classmates and teachers again.
"To this day, we don't know whether he walked away, he was abducted or somebody familiar to him, he went with them up, we just don't know."
The National Center for Missing and Exploited Children says it will return to the area soon to help police review the case.