Opening day for Sunday Farmers' Market at College View
The first market of the new year was held on Sunday. Over 60 vendors were featured.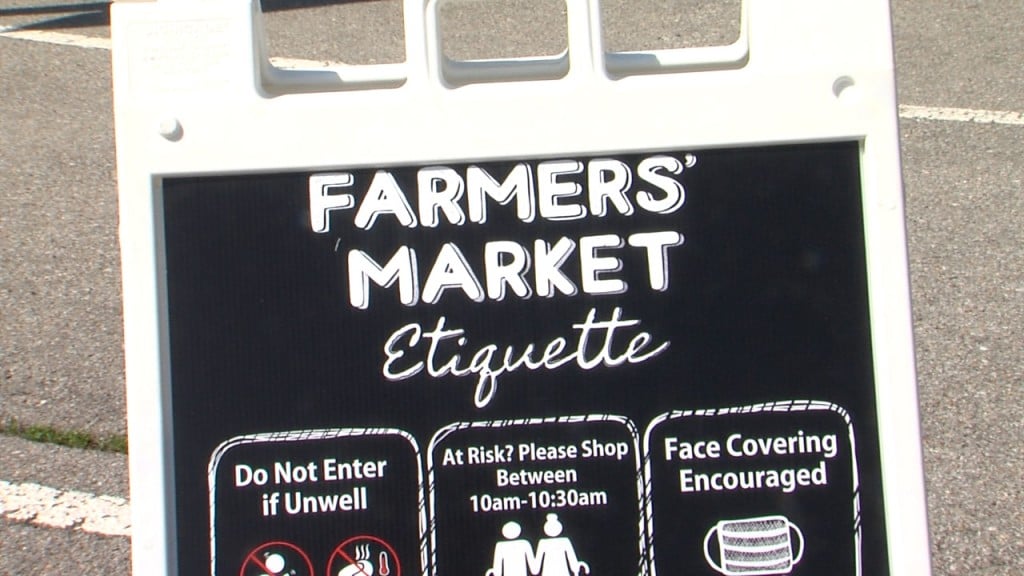 LINCOLN, Neb. (KLKN) – Local farmers markets are slowly starting to make their return. It was opening day for the Sunday Farmers' Market at College View.
Live music and picnic tables returned. Guests could also purchase and eat food on site.
"We feel very comfortable with the amount of time and energy we put into our planning with COVID this year," market manager Lindsey Weber Riskowski said.
The market has worked closely with the local health department and continues to monitor CDC (Centers for Disease Control and Prevention) guidelines.
More than 6o vendors are in this year's lineup. That is an increase from last year's participants. Vendors sold baked goods, flowers, garden vegetables and fruit and meat. People could also grab made-to-order meals.
"The one difference that we see is how we have to do our sampling," Miller Omega 3 Beef owner Russ Miller said. "We have to have everything in a bag. We can't just hand stuff out."
With vaccinations becoming available and restrictions loosening, some people are just excited to get back to normal.
"It's beautiful," Lincoln resident Kathie Watts said. "It's just so nice to be around people again and be among the people. Everybody was so closed in. It's nice to be socializing again."
The market will go on every Sunday all the way through October.