People of different faiths gather at synagogue to show support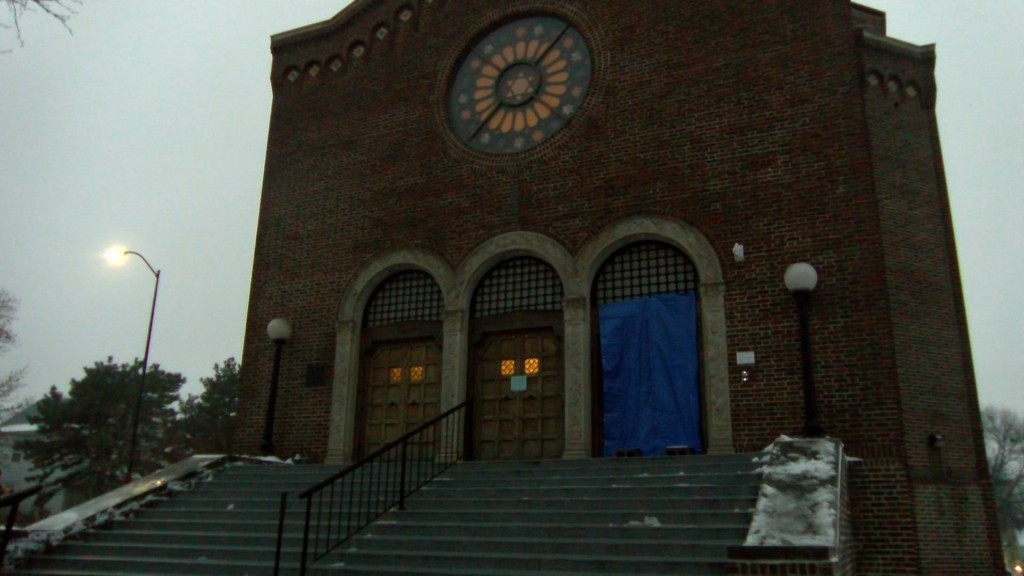 Dozens of people from many different faiths stopped by the South Street Temple to sing and attend service Friday evening.
A Lincoln synagogue was vandalized Monday night, causing hundreds of dollars worth of damage.
Churches around the community gathered at the temple to show their support.
"Our session of our church met last night and we voted unanimously to show support for the south street temple," said Nancy Field, a member of the First Presbyterian Church. "We wanted to let them know that we are supporting them and frustrated by this horrible act of violence."
A swastika was painted on a door as well as the steps. More than $13,000 has been raised to replace the door and fix the damage done.
"We're really not gathered here tonight for the donation purpose, we're here tonight because we want the people who come to worship to feel safe, to feel loved, and to feel supported," said Dianne Smith, a member of the First Presbyterian Church
Authorities are still searching for the man who was seen on surveillance video with spray paint on the church steps. Anyone with information is encouraged to call police.
The link to the South Street Temple's GoFundMe is below:
https://www.gofundme.com/f/dd7rx-a-cause-i-care-about-needs-help