Photos of the aftermath of D.C. attack on capitol
An armed insurrection took place in the nation's capitol, this is what they left in their wake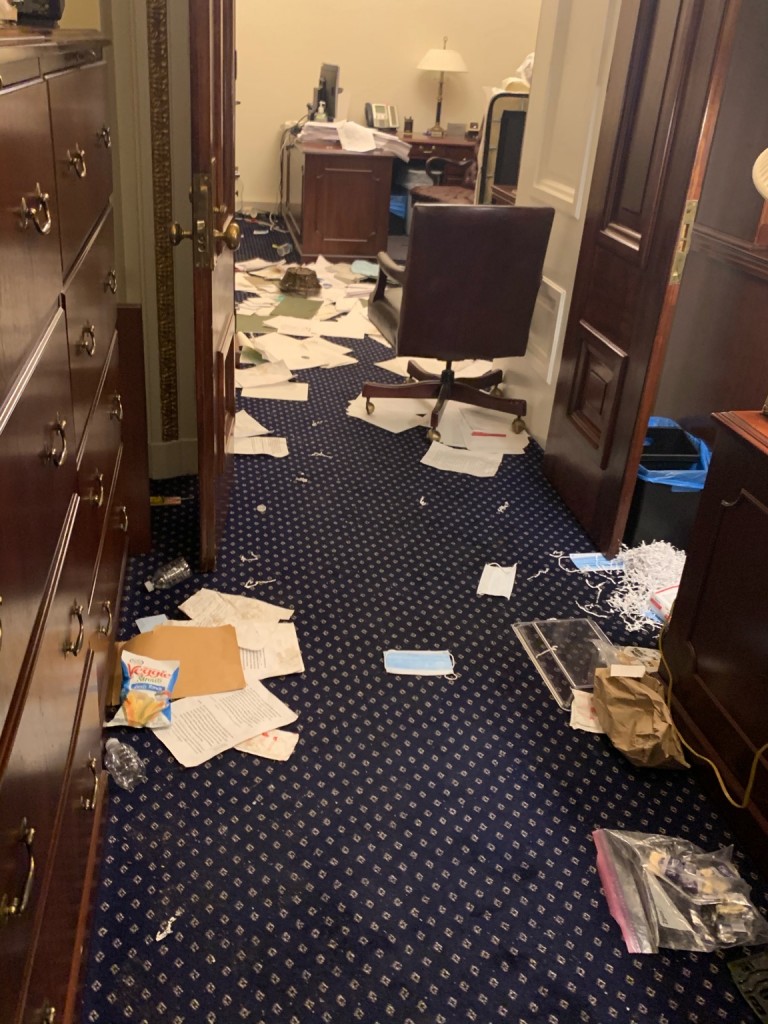 LINCOLN, Neb. (KLKN)- We are getting a look inside the destruction left behind after America's Capitol building was stormed by Pro-Trump protestors-turned-rioters on Wednesday while Congress was taking the final step in the electoral college process. Here is what the Capitol building looked like after the protestors made their way in.
MORE ON D.C. RIOTS: VIDEO: Protestors descend on U.S. Capitol, here's what happened
4 people died during the riots; one woman was shot and the other three died due to "medical emergencies".
EVEN MORE: UPDATE: President Trump's message to rioters removed, account locked