Police Service Dog finds backpack full of drugs
After eluding officers in December, Michael Danaher was caught on Wednesday with help from one of LPD's dogs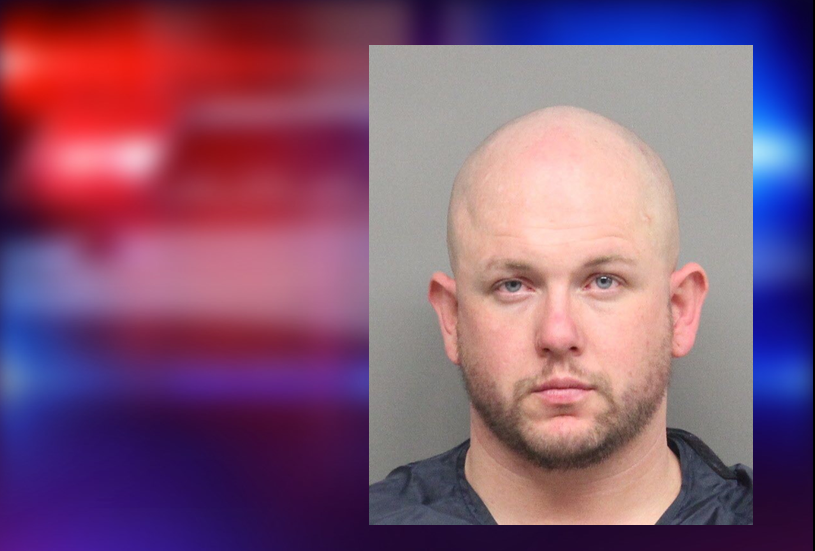 LINCOLN, Neb. (KLKN)- Around 8 p.m. on December 20th, an off-duty officer was doing some shopping at the store At Home.
The officer told fellow LPD that he saw a man there that he knew had active warrants and then called dispatch.
Police reported that once they arrived on the scene, they saw the off-duty officer talking to Michael Danaher, 32, who was in the driver's seat of a blue 2003 Chevy pick-up.
When the uniformed officers approached, they reported that Danaher started his truck and they identified themselves, telling him to stop. The officers say Danaher then backed out and drove away, eluding them.
Now, on January 19th around 11 p.m., Lincoln police say they saw Danaher again.
LPD reports that they contacted a silver 2000 Toyota Camry in a McDonald's parking lot after a passenger in the car was acting suspicious and was believed to have a warrant out for their arrest. Police then identified the passenger as Danaher when the officer says he was trying to walk away from him.
Danaher's suspicious behavior is what police say led them to call in Police Service Dog Diesel and his handler where Diesel indicated there were narcotics in the vehicle.
Officers said that when they searched the vehicle, they found a backpack with identification saying it belonged to Danaher.  According to LPD, they found several glass pipes with residue that tested positive for methamphetamine, a scale, plastic bags, and other paraphernalia inside the backpack.
Danaher was arrested for two warrants (Attempt of a Class IV Felony and Leaving Scene of Accident), Fleeing in a Motor Vehicle to Avoid Arrest and Possession of a Controlled Substance.
MORE CRIME NEWS: NSP: Four passengers found with meth, driver under the influence