Projections slash Nebraska's COVID-19 deaths by nearly half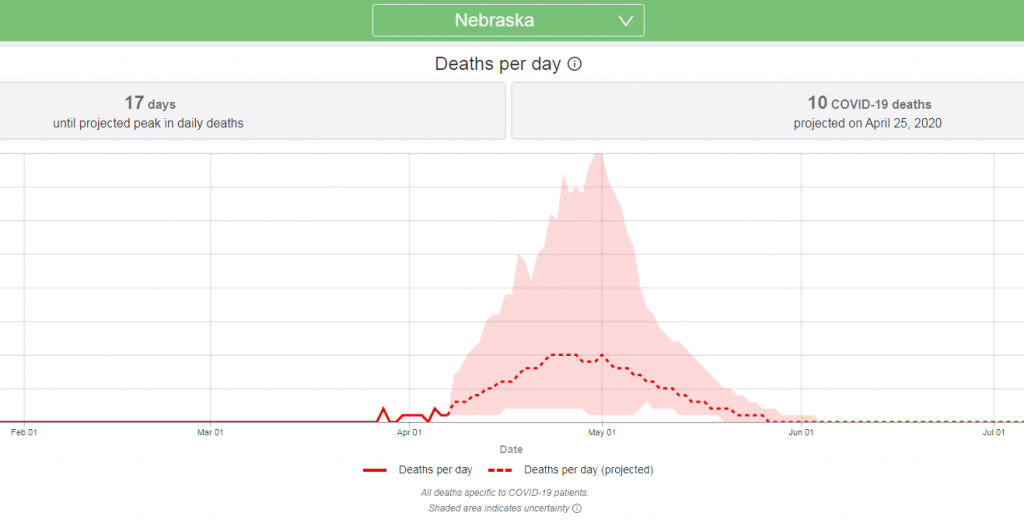 When it comes to COVID-19 numbers, some encouraging, but cautious news from Governor Ricketts on Wednesday.
A model that projects deaths here in Nebraska has dropped by nearly half in just a day.
The IHME Projections from the Institute for Health Metrics and Evaluation at the University of Washington is now estimating around 289 Nebraskans could die from COVID-19 between now and August 1st. Earlier projections of the model showed 400-500 people in Nebraska could die from the virus.
"The number of deaths actually went down half today according to that IHME model from about 480 to 280 or 289," says Dr. Gary Anthone, Nebraska Department of Health and Human Services.
Our peak in Nebraska should still come around April 26th. Around this date, the model says about 10 people could die daily.
Officials want to stress, this is just a projection. We still need to be vigilant, continue to social distance and to follow the Directed Health Measures.
The Governor says our hospitals are definitely ready.