Rebuilding life on the Platte after March flooding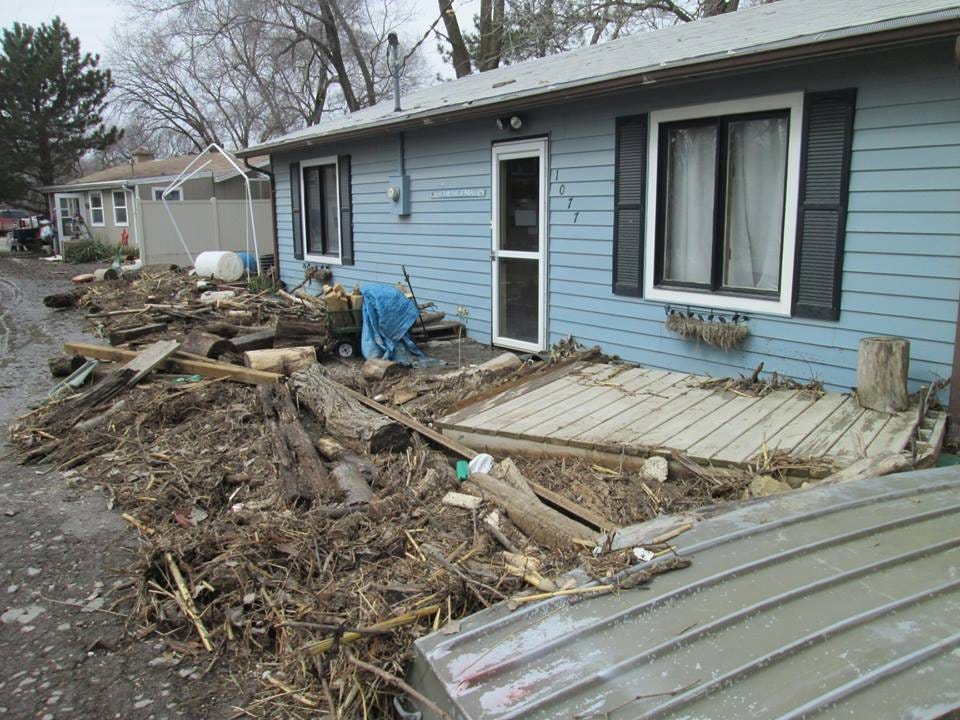 Horseshoe Lake is about 35 minutes east of Lincoln in Ashland and is right along the Platte River. When the flooding hit this winter, almost all the homes here felt the impacts.
Patty Sell and Allen Ross' home on the Platte River was hit hard by March flooding.
"four boats and big cottonwood trees and half the neighbor's grills and I mean you name it, I had it over here," says Allen.
Patty is retired and lives in the home full time, while Allen has another home in lincoln.
She says when the flooding hit, she was evacuated at 6 in the morning and had only a matter of minutes to gather her belongings. It's an emotional event for her to relive.
"My next-door neighbor called me and she said patty get out now were leaving immediately the river just rose 3 feet in fifteen minutes, and when I went outside to look, it was already up to the fence," Patty says tearfully.
They couldn't come back for days due to flooded roads. They were left wondering if they even had a home to come back to. But, Allen wasn't completely discouraged.
"As long as I had a house left, I knew we could re-fix it, it could be done. And so that's what we did, you know."
Patty and Allen lost almost everything and had to completely rebuild the inside of their home.
"Everything was just covered in mud. Inches and inches of mud. . . and I lost all my pictures, family pictures, and mementos," Patty says.
It was three months before Patty could move back to the home. Despite the pain of losing furniture, memories, and money, they say they still feel blessed. Thick blocks of ice on the river just barely missed their home.
"It could've been a lot worse and the people n the peninsula got it a lot worse than we did," says Patty.
Patty and Allen love their home on the river, it's a paradise right here in Nebraska.
"We're glad you know, we're planning on staying. And if it happens again, we'll do it again," Allen says while Patty laughs, "not me."
Life on Horseshoe Lake is back to normal for Patty and Allen. They hope this winter treats them better.