City of Lincoln decides to use Missouri River as second water source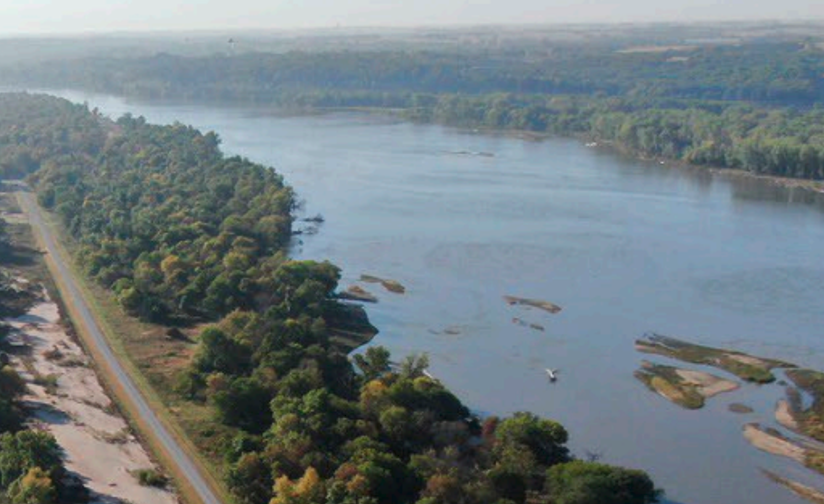 LINCOLN, Neb. (KLKN) – For the past nine months, city leaders and water experts have been discussing recommendations on one of the biggest projects Lincoln's ever undertaken.
On Monday, they announced a $1.39 billion project that would tap the Missouri River as the city's second water source.
The city would develop a well field along the river and an underground pipeline to Lincoln, securing water for future generations.
Right now, projections show that the growing city will need a second water source in 20 to 25 years.
On Monday, Mayor Leirion Gaylor Baird said she's been working with the water advisory council to determine the best new source for Lincoln's water. Other choices included expanding existing wells in the Platte River.
"I believe the Missouri River well field alternative is the best option to secure our second water source and the best investment to secure Lincoln's future," she said. "I am confident this route will lead the way to continued water independence and economic prosperity."
SEE ALSO: Lincoln officials working to secure second water source
Construction is expected to be completed by 2048. The city projects that the project would meet Lincoln's needs until at least 2075.
City officials say the project also takes into account environmental factors like climate change and will help to manage emergencies like the 2019 flooding, which damaged the Platte River's wells.
"That extreme bomb cyclone event is an example of how the accelerated rate of climate change is having a real impact on the ground here in Nebraska," Gaylor Baird said. "We need to strengthen and harden our infrastructure and make sure we're resilient in the face of the impacts of climate change, and this is absolutely about that, too."
The planning for a second water source has been in the works for years.
It became part of the city's master plan in 2014, with updates in 2020 to accommodate climate change and other factors.
Officials say funding will be procured over the course of its development.
Liz Elliot, director of the Lincoln Transportation and Utilities Department, said the $1.39 billion cost estimate is based on current market values.
"The good thing is we do have some time; that's why we're starting now, so we can plan," she said. "So we'll also continue to save annually and put aside funds to complete the project."
She said the money could come from bonds, state and federal funds, and increased water rates in Lincoln.
So far, State Sens. Eliot Bostar and Anna Wishart have secured $20 million in American Rescue Plan Act funding to go toward the project.
Bostar has also introduced LB 506, which would appropriate another $200 million in federal coronavirus relief funds.