Red Cross blood donation provides opportunity to help patients battling COVID-19
Donors are needed to maintain the blood supply to support the needs of all patients.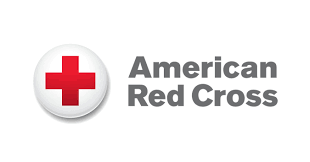 Courtesy: American Red Cross
Plasma from whole blood donations made through the American Red Cross that test positive for COVID-19 antibodies may now help coronavirus patients in need of convalescent plasma transfusions. This new opportunity to help meet the needs of COVID-19 patients is especially critical as experts express concern about a potential second wave of cases in the fall.
The Red Cross has implemented secondary antibody testing to confirm initial positive results, indicating the presence of COVID-19 antibodies in standard blood donations. This new test enables the Red Cross to process blood donations, that test positive for COVID-19, made at any Red Cross blood drive or blood donation center into transfusable convalescent plasma products to help a COVID-19 patient battling the virus. Convalescent plasma contains COVID-19 antibodies that may help the most critical patients actively fighting this virus.
COVID-19 antibody test results will be available to donors within one to two weeks in the Red Cross Blood Donor App or donor portal at RedCrossBlood.org. Antibody testing may indicate if the donor's immune system has produced antibodies to this coronavirus, regardless of whether an individual experienced COVID-19 symptoms. A positive antibody test result does not confirm infection or immunity. The Red Cross is not testing donors to diagnose illness, referred to as a diagnostic test.
The Red Cross hopes that COVID-19 antibody testing will help provide our valued donors insight into whether they may have been exposed to this coronavirus. Between June 15 and September 12, the Red Cross tested more than 1.2 million donations in 44 states. Of the donations tested, approximately 2.0% showed positive for COVID-19 antibodies.